The Fluent SMTP plugin fixes your email delivery issue by connecting WordPress Mail with your email service providers. These integrations are native, so they will send the emails super fast.
This plugin will solve all your email deliverability problems. FluentSMTP is the ultimate WP Mail Plugin that connects with your Email Service Provider natively and makes sure your emails are delivered properly.
Fluent SMTP Requirements #
To use Fluent SMTP, you need:
– WordPress 4.5 or later
– PHP version 5.6 or later
Install & Activate the Fluent SMTP Plugin from the Dashboard #
The very first step to setting up Fluent SMTP is to install the plugin on your WordPress website.
To do so, in your WordPress dashboard, select Plugins > Add New from the menu. Then type Fluent SMTP into the search function. Once the Fluent SMTP plugin is displayed, click on Install Now button.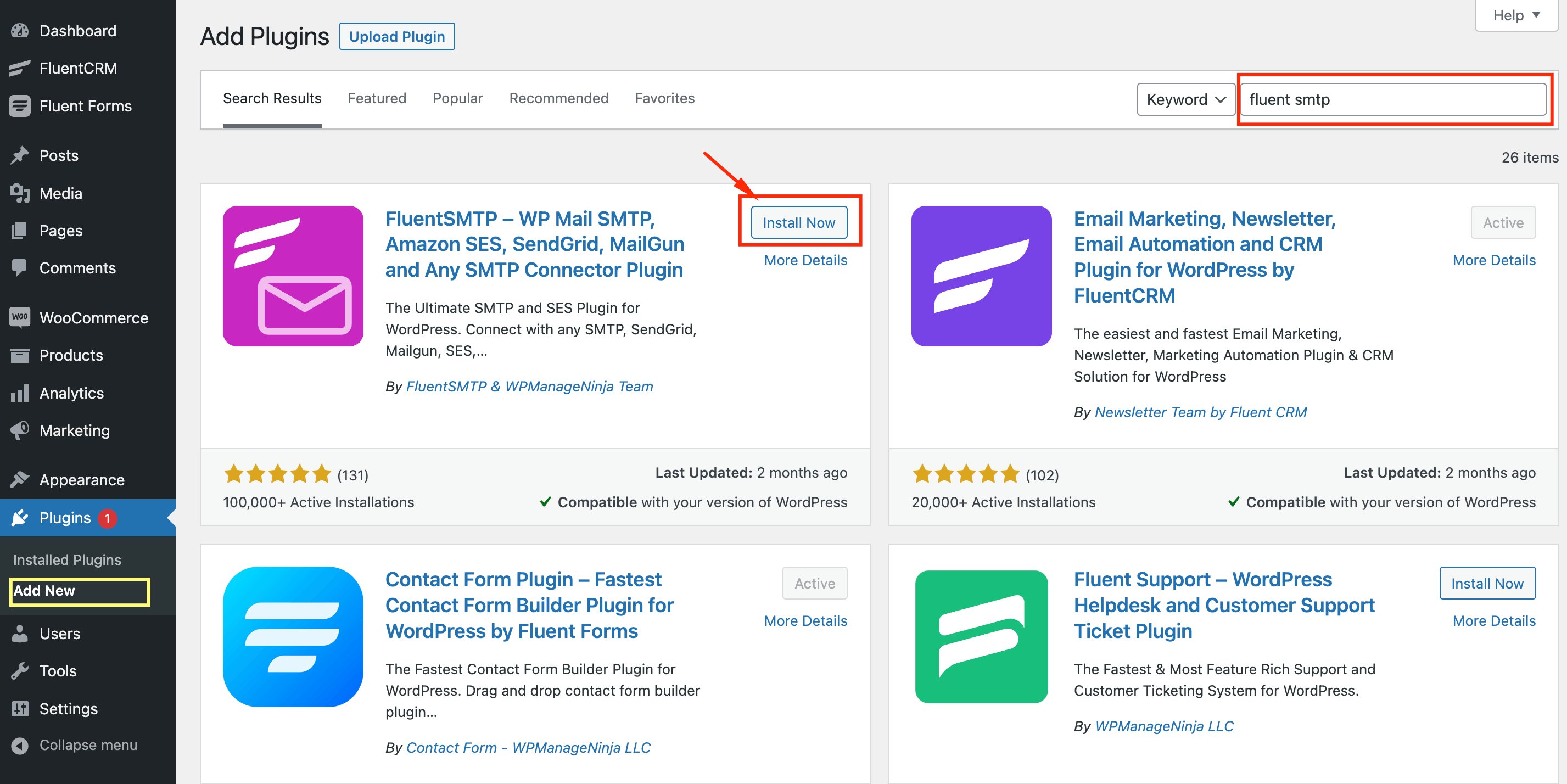 Once Fluent SMTP is installed, then please click on the Activate button to make it active on the WordPress website.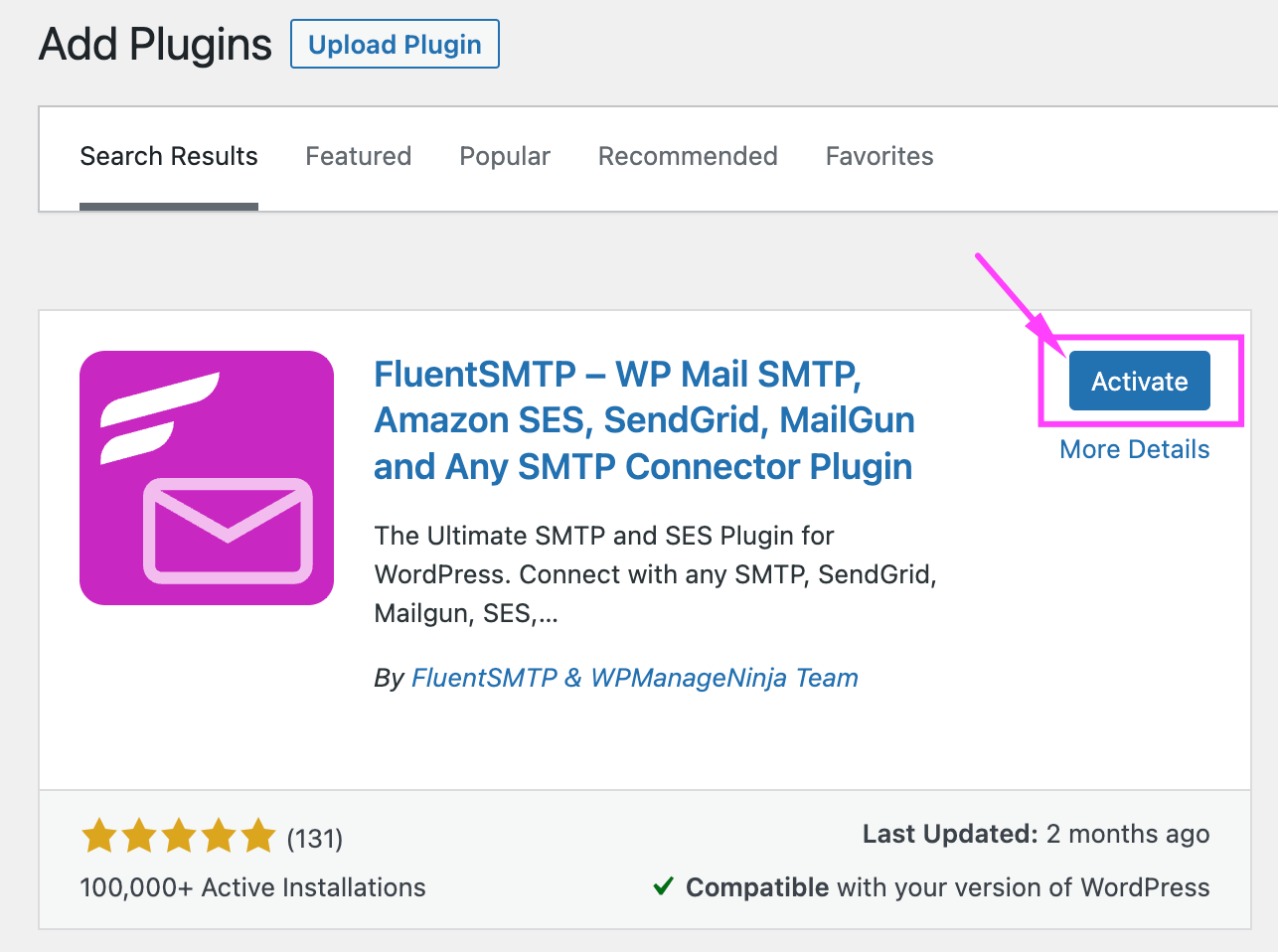 Install & Activate Fluent SMTP Manually #
Fluent SMTP can be installed on your site from the official WordPress plugin repository. You can also download the plugin from wordpress.org and install it on your WordPress site manually.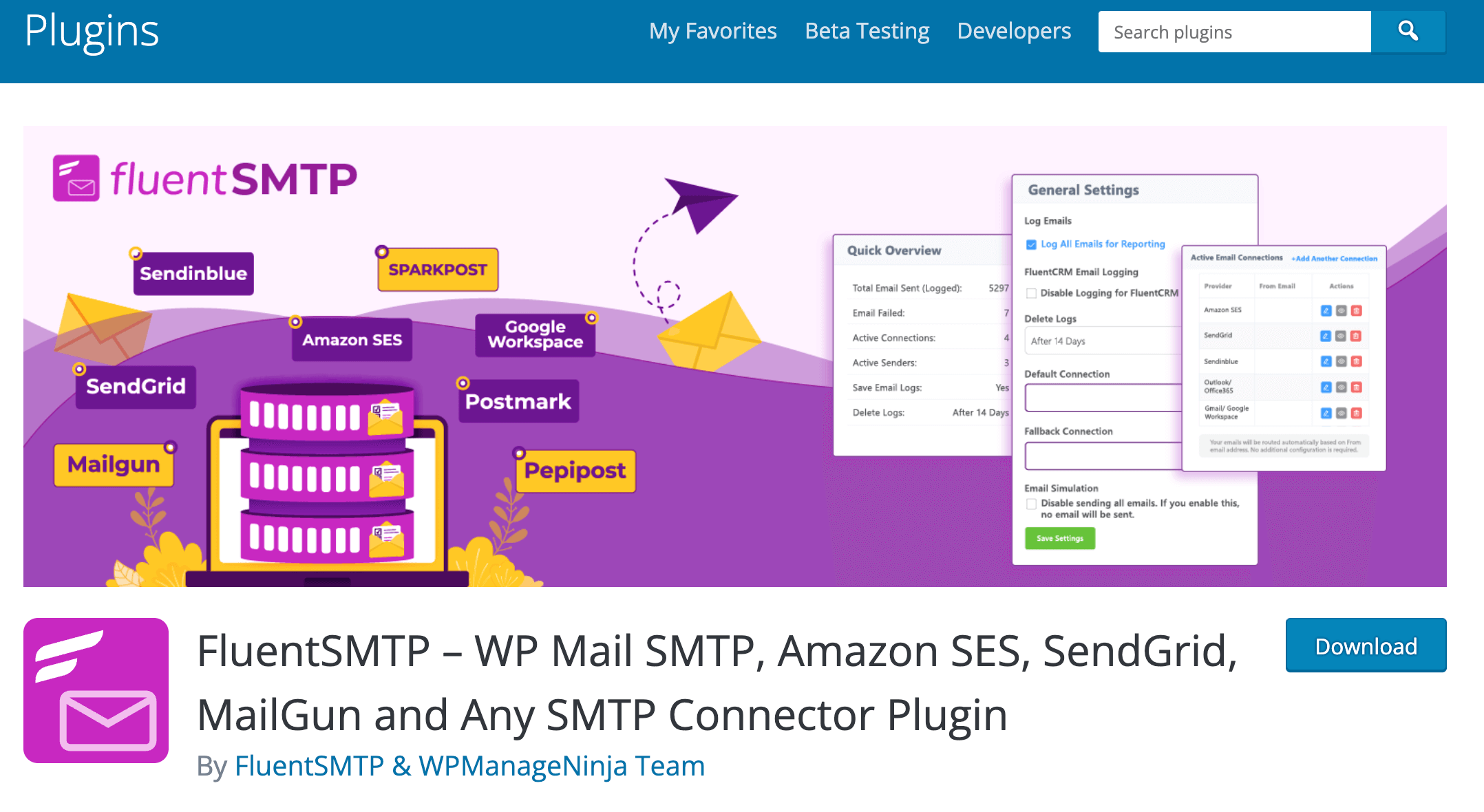 To manually install & activate Fluent SMTP you need to download and upload the package to your WordPress and the steps are:
Download the plugin by clicking on the Download button
Go back to your WordPress Dashboard → Add New → Upload Plugin.
Select the .zip file you just downloaded earlier, and click on Install Now.
After installing, go ahead and click on the Activate button.

And once it is activated, it will be listed under your Active Plugins as below:

That's all for installing and activating Fluent SMTP on your WordPress website. Now please follow and check out more about Fluent SMTP documentation to configure your desired Email Delivery Provider and send out emails from your WordPress Website. Please follow Configurable Email Delivery Providers – FluentSMTP documentation to know how to configure different email delivery providers and which method to use for them.