You can use Elastic Email to improve email deliverability on your website. Elastic Email provides the API to send emails and it will allow you to send 1000 emails at only $0.10 which is a very low price considering the service they offer. In this article, I'm going to show you how you can integrate Elastic Email into WordPress using the Fluent SMTP plugin to send emails via SMTP.
Add a New Elastic Email Connection #
Hover over or click on Settings on WordPress Admin and go to Fluent SMTP Dashboard. If this is the first time you are using Fluent SMTP and haven't set up any connection yet, you will see the list of available Mailers, as we will work with Elastic Email, select Elastic Email from the list.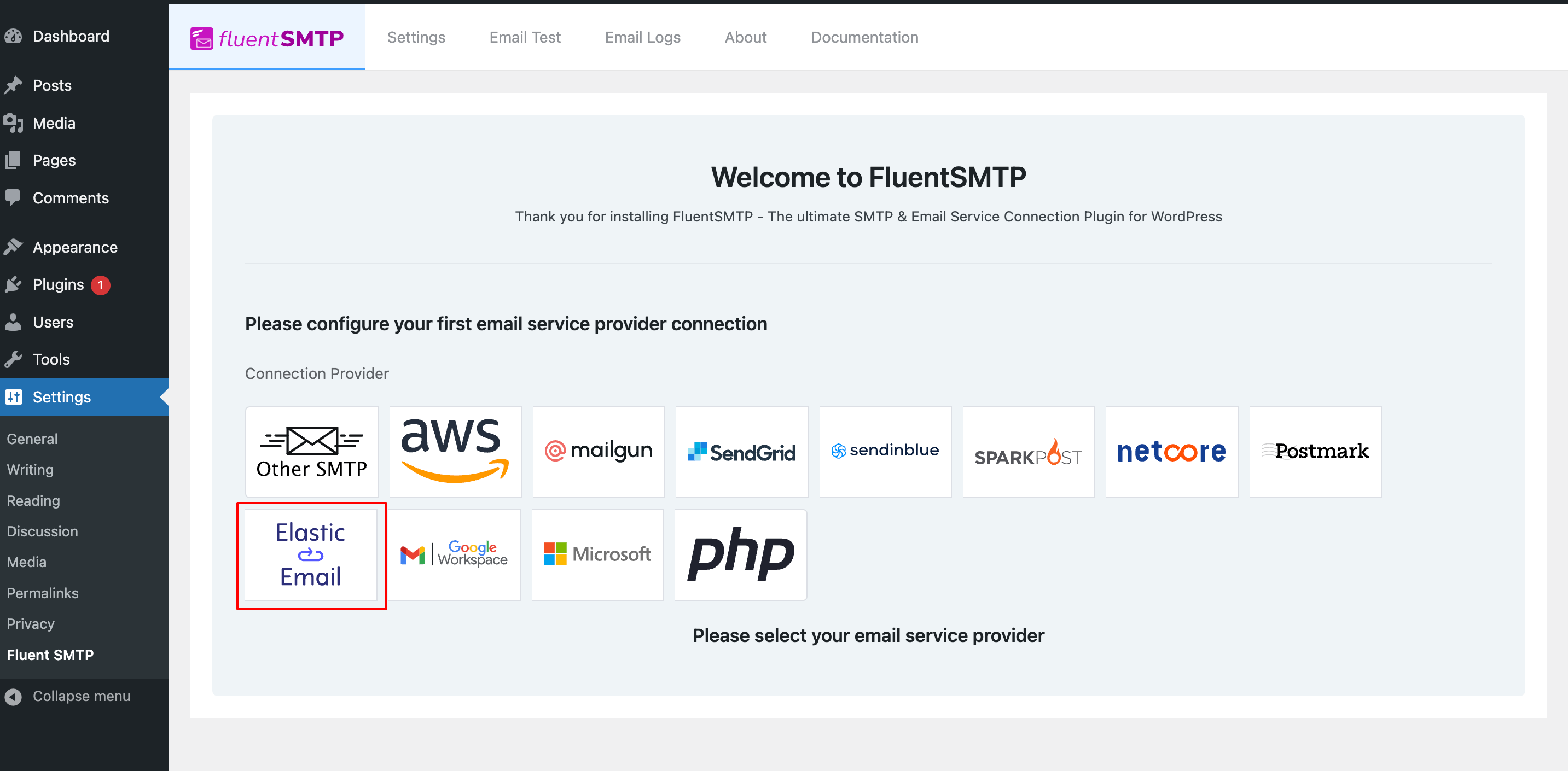 Add Elastic Email as an Additional Sender #
If you already have one or multiple SMTP driver setups and now you want to add SparkPost also then go to the Settings Tab of Fluent SMTP and select Add New Connection. Now again all the available mailers will appear from where you need to select Elastic Email.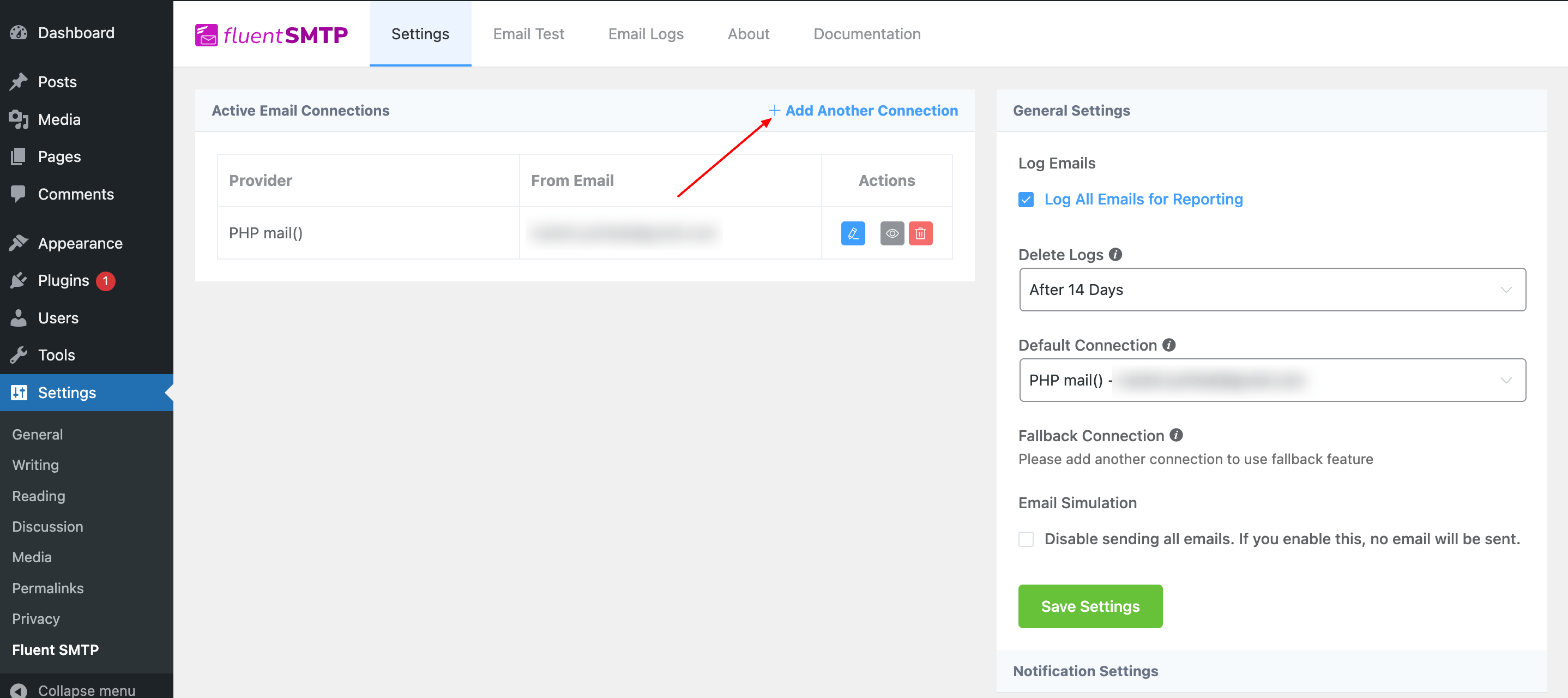 Sender Settings #
Now we will need to configure the sender details. Fill up the "From Email" and "From Name"
From Email: The "From Email" should be the email you used to create the account in Elastic Email. If you want to use a different From Email then kindly make sure you have verified it on Elastic Email. 
From Name: From name can be anything you want. 
Email Type: Set your preferred email type.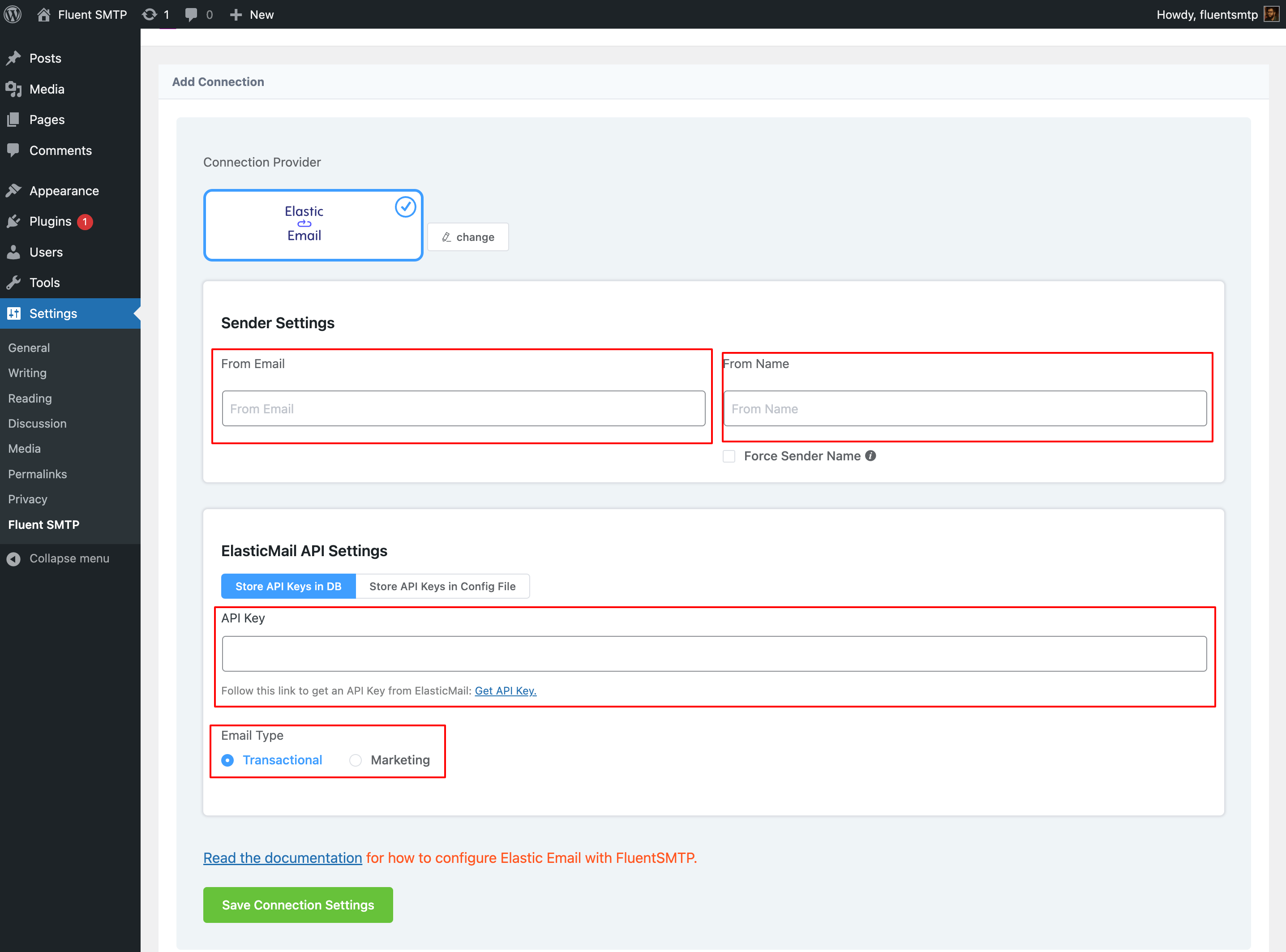 Get Elastic Email API Key #
Log into the Elastic Email and then select the Settings tab and then click on "Create additional API key"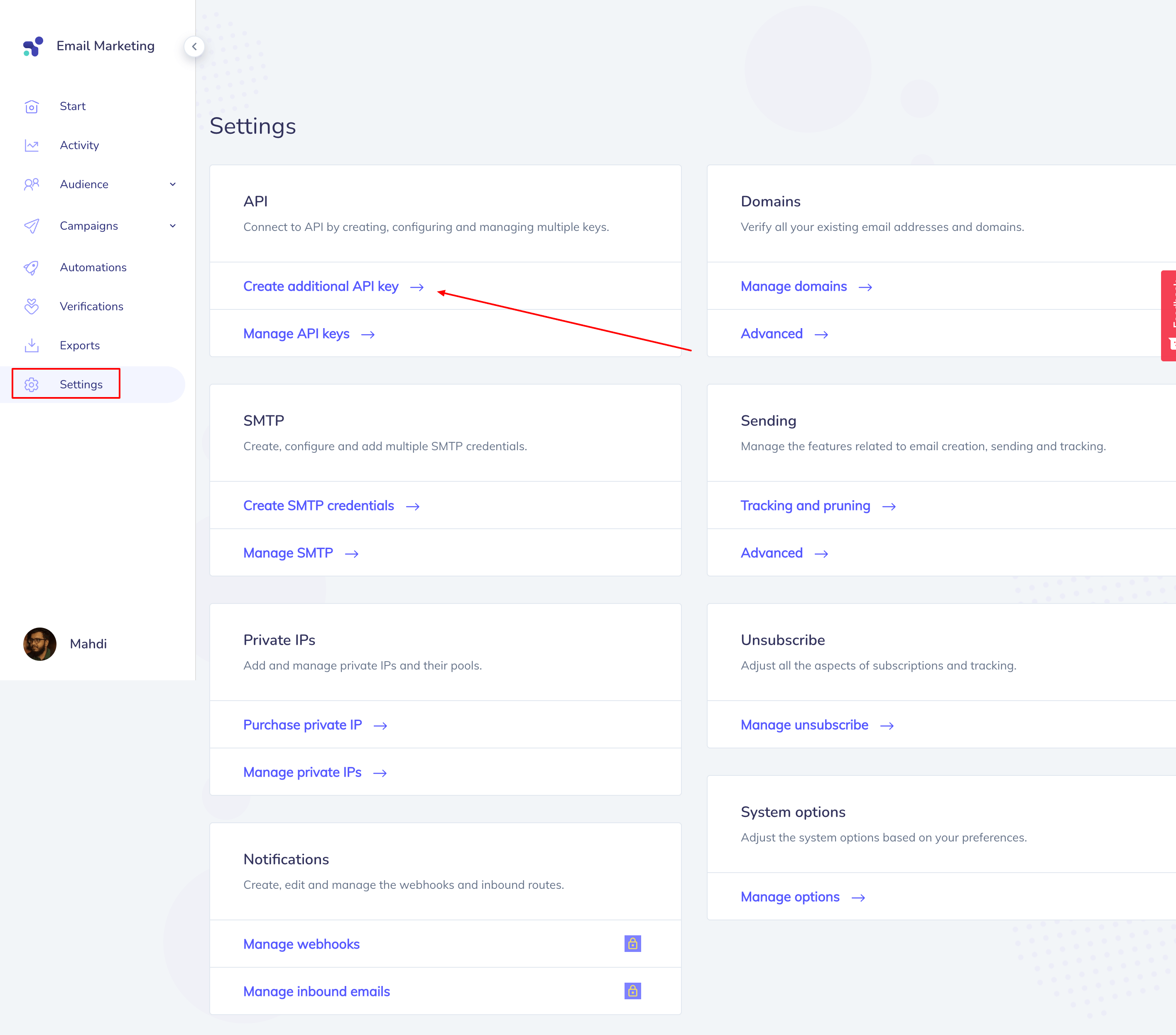 After that, you need to provide a user name for the API Key. Usually, this is the email address that you used to log into Elastic Email. 
Provide the necessary permissions shown below and click on create.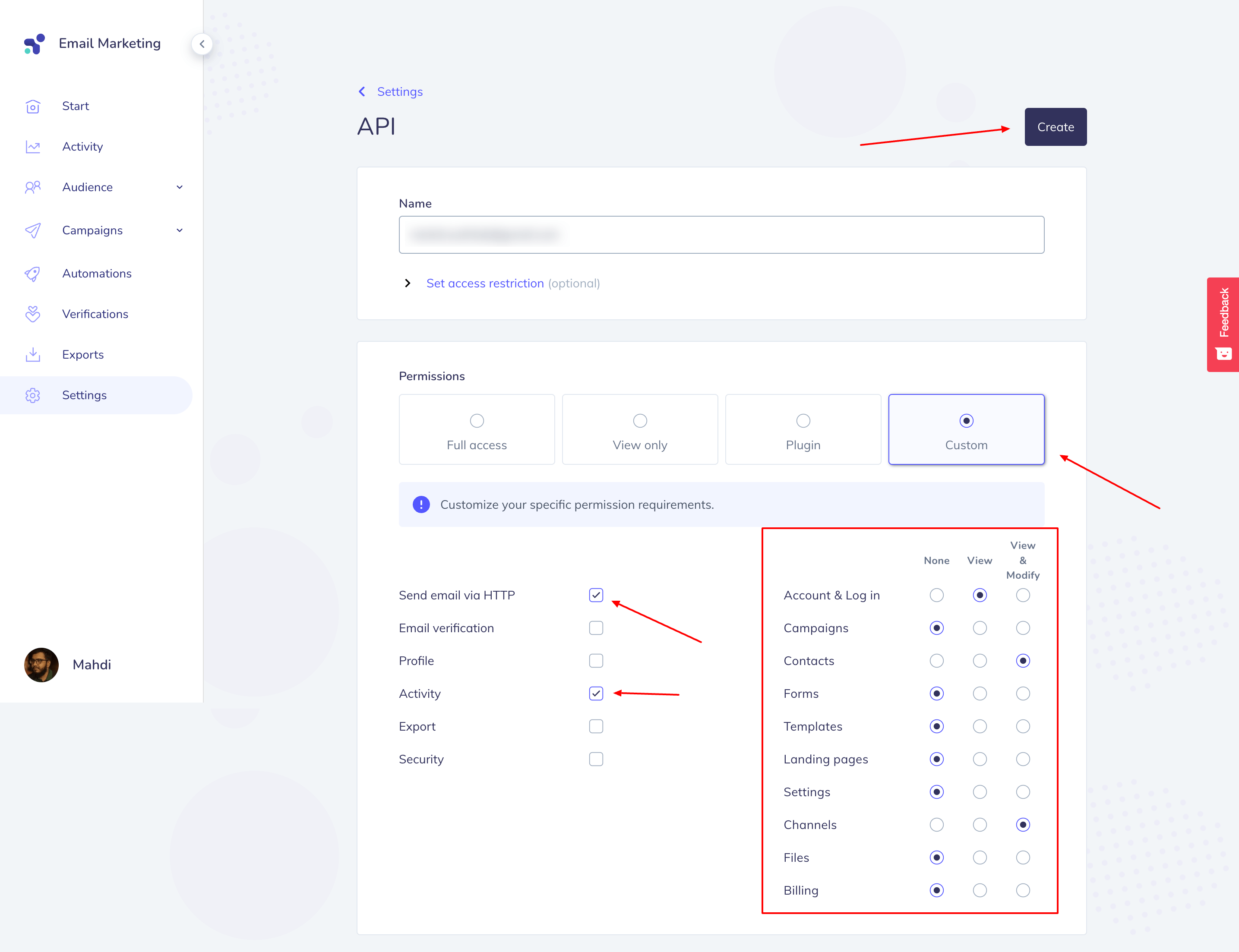 A popup will appear and copy the API Key. It will only be shown once so make sure you save it somewhere else if you need to use it in the future.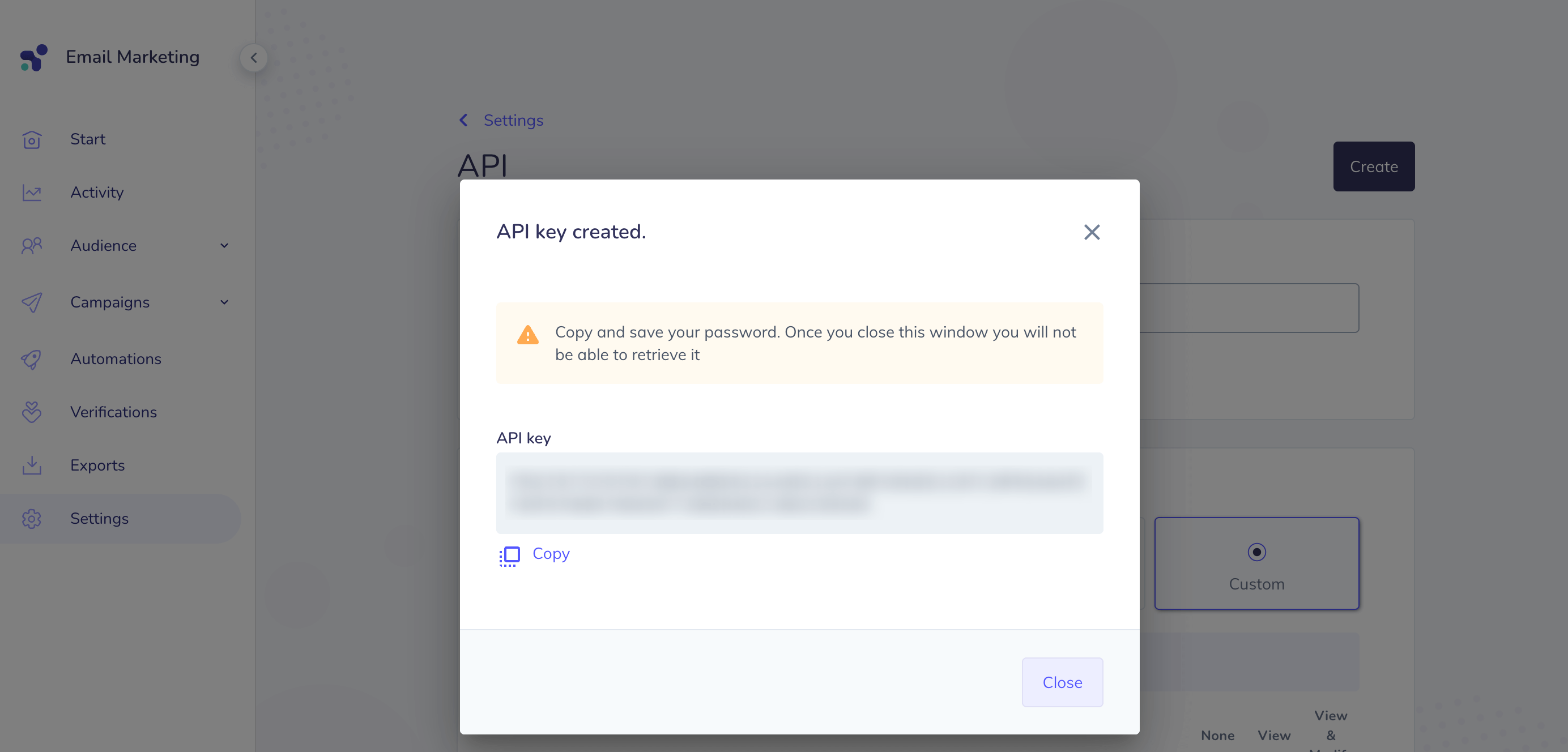 After pasting the API key, click on Save connection in Fluent SMTP and that's it!
Sending Test Email #
We are done configuring all the steps. Now it's time to test the email delivery. Go to Email Test from the Fluent SMTP Dashboard. Then input the From as the configured email address and Send To as the recipient email address where the test email will be sent as below.
If all the steps are taken correctly and the details are correct then the test email will be sent successfully and a screen like the one below will appear.

From the recipient's inbox, the email will be similar to as below.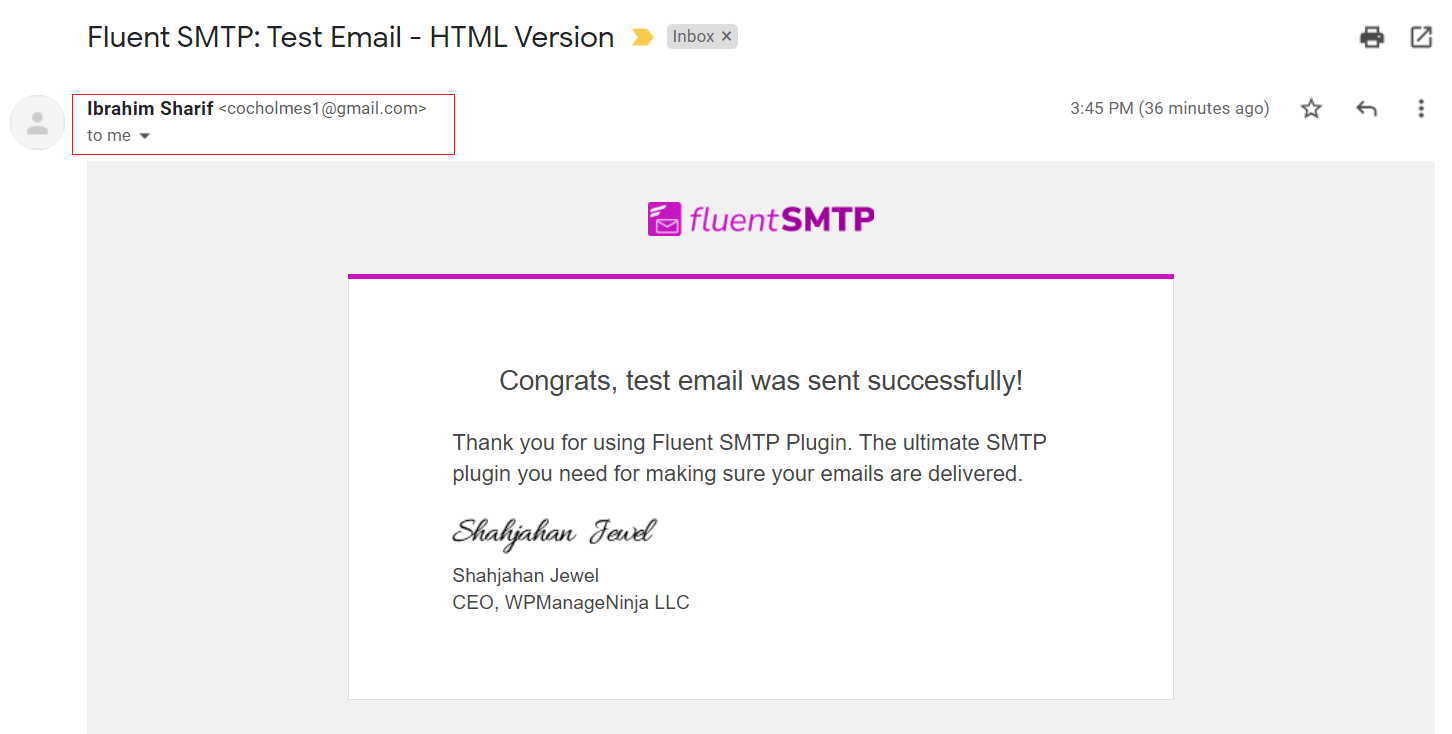 So all are set and enjoy the Fluent SMTP plugin to send all your WordPress Emails without any more hassle!