WP Mail SMTP vs. WP Mail SMTP Lite vs. FluentSMTP: SMTP Plugins Compared
WP Mail SMTP is the most popular SMTP plugin for WordPress with over 2 million active installations. The plugin solves email deliverability issues for WordPress and helps users deliver email reliably. FluentSMTP is a new plugin that serves the same purpose as WP Mail SMTP. It enables WordPress users to deliver emails via an SMTP server to send WordPress emails faster and securely.
WP Mail SMTP has two versions. The free version is called WP Mail SMTP Lite, and the paid version is called WP Mail SMTP Pro. On the other hand, FluentSMTP does not have a paid version. As we have already confirmed, the plugin will remain free forever.
Although it's hard for free plugins to match the feature sets offered by premium plugins, FluentSMTP is getting a lot of praise lately. The plugin is growing crazy fast and that's why we decided to compare it with both versions of WP Mail SMTP.
Features
FluentSMTP
WP Mail SMTP Lite
WP Mail SMTP Pro
Interface

star

star

star

star

star

star

star

star

star

star

star

star

star

star

star

Features

star

star

star

star

star

star

star

star

star

star

star

star

Documentation

star

star

star

star

star

star

star

star

star

star

star

star

star

star

Support

star

star

star

star

star

remove

star

star

star

star

star

Gmail/Google Workspace

check

check

check

SendGrid

check

check

check

Sendinblue

check

check

check

MailGun

check

check

check

Amazon SES

check

remove

check

Pepipost

check

remove

remove

Outlook

check

remove

check

Sparkpost

check

remove

remove

Postmark

check

remove

remove

SMTP.com

remove

check

check

Zoho Mail

remove

remove

check

Pricing
Free
Free
$99.00
Why do you need a WordPress SMTP plugin anyway?
You may already know what WP stands for! But, if you're not sure what a WordPress SMTP plugin is or why such plugins exist, it'd be wonderful if we could explain it before we start the comparison!
SMTP is the standard communication protocol for sending out emails. It stands for Simple Mail Transfer Protocol.
Image Source: TurboSMTP
Your WordPress site may send various emails such as confirmation of form submissions, payment success emails, password reset notifications, etc. By default, WordPress is set to send those emails through your hosting service via its PHP mail or wp_mail() function.
The PHP mailer or hosting isn't optimized for emailing. In fact, many hosting servers prevent PHP emails from ever being sent. As a result, WordPress emails go to the spam folder or never get delivered.
A WordPress SMTP plugin can tell WordPress not to use the PHP mailer function and use your SMTP server instead. That's why it is vital to use an SMTP plugin for using your SMTP email service.
Now that you know all about WordPress SMTP plugins, our comparison can begin. So let's get started!
Subscribe to Our Newsletter
Get our blog articles, tutorials, and informations delivered to your inbox!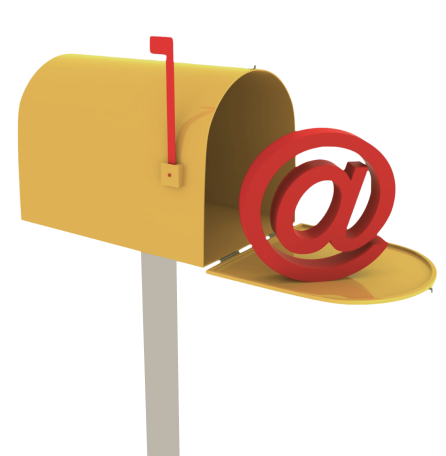 WP Mail SMTP vs. FluentSMTP
A WordPress SMTP plugin basically replaces the default WordPress mailing function and helps you send your WordPress emails via an external email sending service. So there's not much to debate.
However, most SMTP plugins come with impressive additional features and integrations. Besides, the user interface, documentation, and support play a key role in the overall user experience. So we decided to include these within our comparison.
Here's a table of content to help you navigate:
Interface
User interface or UI is one of the important elements of any software. Be it a WordPress plugin or a cloud application, a friendly interface can educate the software's functionalities in minutes. Therefore, an interface needs to be understandable and detailed.
WP Mail SMTP Lite is the free, limited version of WP Mail SMTP Pro. Being a WPForms product, the plugin's interface is neat, and most of the functions are easily accessible. It even includes on-screen instructions to help you quickly set up any SMTP.
WP Mail SMTP Pro increases the functionality of the lite version. It shows you email logs and allows you to manage WordPress email notifications. In addition, you can also filter or preview complete email logs.
FluentSMTP took a different approach to its UI. It's built with Vue.JS and JavaScript framework, and the UI works as a single page application. Switching tabs or the UI is swift, as you would expect.
The plugin has a great onboarding process and only takes about a minute to configure. Once configured, the plugin shows detailed analytics to display how many emails WordPress has been sending every day. Everything else is also easy and doesn't require any learning curve.
Features
To be honest, SMTP plugins do not require rich features. It's useful only because it enables you to connect your WordPress site with your favorite email sending service. However, plugin developers come up with their own ideas and develop helpful features for the users. Such ideas have produced many wonderful SMTP plugin features such as email logging and testing.
WP Mail SMTP Lite
WP Mail SMTP Lite is a free plugin, and the features are limited, as you would expect. It allows you to connect with Five SMTP servers and lets you improve email deliverability. It also tracks if there's an issue with your email sending service. But that's about it; there's no additional feature on offer.
Features of WP Mail SMTP Lite:
Improve email deliverability
Email error tracking
WP Mail SMTP Pro
WP Mail SMTP Pro is the premium version of WP Mail SMTP. The premium version unlocks more features for the plugin and allows the users to view email logs and manage email notifications.
If you want to have more control over which WordPress admin email notifications will be sent to you, the notification management feature will come in handy. This feature lets you choose which emails you want your WordPress site to send you, including comment notifications, user change notifications, update notifications, etc.
Features of WP Mail SMTP Pro:
Everything in WP Mail SMTP Lite
Email Log
Email Notification Control
FluentSMTP
FluentSMTP is free. But the plugin comes with many intriguing features to compete with any premium WordPress SMTP plugin. The features include multiple SMTP connections, email logging, and email sending stats.
Now, email logging and sending stats are basically reports to confirm whether your emails are being sent correctly. These features are similar to what WP Mail SMTP Pro offers. But the ability to have multiple SMTP connections is a feature you won't find in any other SMTP plugin.
This is a really useful feature to utilize WordPress for both marketing and transactional emails. If you want your marketing and transactional emails to go out from different email sending servers, you can simply set up multiple SMTP connections in FluentSMTP and they'll work simultaneously.

Marketing automation for WordPress
Get FluentCRM Now
Plus, FluentSMTP also includes a feature email fallback. This feature enables users to use a different SMTP when the preferred connection isn't functioning properly! Essentially, this means if you use FluentSMTP, your emails will never remain undelivered!
Features of FluentSMTP:
SMTP Analytics
Test email deliverability
Email Log
Multiple SMTP connections
Email Fallback
Email Notifications
Native SMTP integrations
Normally, apps and services connect with SMTP servers using the host address and port number. However, most SMTP plugins come with native API integrations with popular SMTP servers.
Native SMTP API integrations are faster and secure. And email deliverability is more efficient with native connections compared to a connection via host or port number.
Both WP Mail SMTP and FluentSMTP have several native API integrations. But if you want to send WordPress emails with an SMTP service that isn't integrated natively, you can use the host and port number to configure your SMTP plugin with your email sending service.
WP Mail SMTP Lite began with only three native SMTP integrations in the last quarter of 2017. Later, they have added SMTP.com and SendInBlue to their native integrations list. However, you can connect to any SMTP server using the other SMTP connection option.
Currently, WP Mail SMTP Lite has native integration with these SMTP servers:
SMTP.com
Sendinblue
MailGun
SendGrid
Gmail/Google Workspace
WP Mail SMTP Pro enabled users to integrate WordPress with the Amazon SES and Outlook natively.com SMTP server. They have also added native integration with Zoho later. And if required, you can connect to any other SMTP server using SSL or TLS encryption method to send emails securely.
Currently, available WP Mail SMTP Pro native SMTP server integrations are:
SMTP.com
Sendiblue
MailGun
SendGrid
Gmail/Google Workspace
Amazon SES
Outlook
Zoho Mail
FluentSMTP started with five native SMTP integrations. And this month it received the Gmail SMTP integration. Currently, it integrates with Gmail, Microsoft Outlook, Amazon SES, Mailgun, Sendinblue, Pepipost, and Sparkpost out of the box! Normally, it's hard to find an SMTP plugin that integrates with so many email services natively. And that's what makes FluentSMTP a robust WordPress email plugin to have in your stack.
If you want to connect to other SMTP servers, it allows you to connect with your SMTP server's host and port details.
FluentSMTP has native integration with the following SMTP servers:
Gmail/Google Workspace
Microsoft Outlook
Mailgun
Pepipost
Sendgrid
Sendinblue
Amazon SES
Sparkpost
Postmark
Documentation
Documentation plays a vital role in educating the functionality of a plugin. Although WordPress SMTP plugins do not require much expertise, beginners may struggle to properly configure them with external email services. And that's why it's important to have sufficient documentation.
WP Mail SMTP (Lite and Pro)
WP Mail SMTP provides excellent documentation to help the plugin users with the configuration process. It has detailed documentation to set up and configure a connection with any SMTP server. Their documentation also includes troubleshooting documentation for common mail delivery issues. If you're using WP Mail SMTP Pro, you can also find some account management-related documentation from their website.
FluentSMTP has every possible documentation for teaching the users about the SMTP server integrations and functionality. However, there's no documentation for troubleshooting. Therefore, the only option is to reach out to the support team if you get stuck.
However, the plugin is relatively new, and troubleshooting documentation will be available once they discover the common deliverability issues.
Support
Although SMTP applications are beginner-friendly, even the most experienced ones can get stuck at times. That's why support plays an integral part in a plugin's success.
WP Mail SMTP (Lite and Pro)
WP Mail SMTP only provides support for the premium version of the plugin; they do not offer support for WP Mail SMTP Lite. If you choose the WP Mail SMTP Pro Elite plan, you can get a white-glove setup service from them. This means one of their support team members will take care of everything for you, and it can be beneficial if you don't feel confident about configuring SMTP servers on WordPress.
FluentSMTP support is essentially the same support team from WPManageNinja. The support is very responsive and helpful. At times, they even help the users configure and troubleshoot SMTP issues.
Final Verdict: WP Mail SMTP vs. FluentSMTP
WP Mail SMTP Lite is a limited version of WP Mail SMTP Pro. Therefore, it doesn't have some of the basic SMTP features like email logging.
WP Mail SMTP Pro is a really feature-rich plugin. It includes fantastic features like email notification control and a lot of native integrations. You can also get your SMTP servers configured for higher email deliverability with an elite plan. This makes WP Mail SMTP Pro a strong contender for the best WordPress SMTP plugin title.
However, FluentSMTP has almost everything that WP Mail SMTP Pro has and more; it can use multiple SMTP servers simultaneously for routing transactional and marketing emails. There's also a responsive support team working behind the plugin.
Download the Most Powerful SMTP Plugin(100% Free)
Get the most powerful SMTP plugin for free and hit the recipient's inbox with your WordPress emails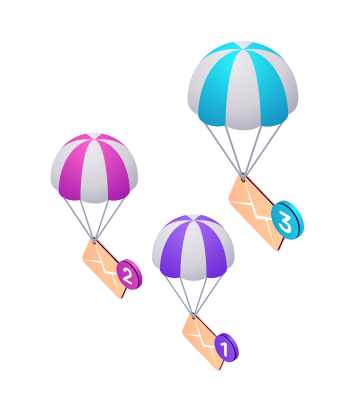 Hence, the winner is pretty obvious. FluentSMTP is free and fits everyone's needs, with arguably more features and integrations than WP Mail SMTP. There's really no point in paying $99 or more a year for the same plugin you can grab for free. Therefore, FluentSMTP wins the comparison by a significant margin.