WordPress Maintenance Checklist: 15 Tasks to Keep Your Website Healthy and Secure
WordPress makes it child's play to build a website. But if you're not actively monitoring your website, you'll end up with a slow, insecure, and unresponsive website.
Regular maintenance helps you figure out and fix the technical issues on your WordPress website. As a result, your WordPress site becomes secure, faster, and user-friendly. Even if you are new to WordPress, you can perform WordPress maintenance tasks effortlessly.
Think you can't?

Well, this article will change your mind!
In this piece, you'll get a complete WordPress maintenance checklist to keep your website healthy and user-friendly.
Let's begin by understanding what WordPress maintenance is.
What is WordPress maintenance?
Maintenance is the key to getting the best performance out of something for a longer period. The same goes for your WordPress website. Without proper maintenance, it will get clunky and start showing signs of technical issues.
Theoretically, WordPress maintenance means performing a few routine tasks to keep your website optimized and trouble-free. These include upgrading your website's WordPress version, and plugins, fixing broken links, content auditing, etc.
By regularly monitoring your website, you'll be able to enhance your website's security, optimize it for performance, boost website speed, and many more. As a result, your visitors will have an excellent user experience and your website will stay secure from hacking or malicious attacks.
Importance of WordPress website maintenance
Around 42% of the websites that we see online use WordPress as their content management system(CMS). The main reason behind the insane popularity of WordPress is its user-friendly features, cost-effective website building, and budget-friendly maintenance.
However, if you don't maintain your website properly, you'll notice performance issues and your website will become prone to hacking and malicious attacks.
A WordPress website combines plugins, media files, hosting, themes, content, etc. Maintaining all these aspects might baffle you initially, but the results you will get from maintaining your WordPress site are well worth it.
Here are the top reasons why you should focus more on WordPress maintenance:
Enhances website security: A security breach or a hacked website is the worst nightmare for any website owner. Regular maintenance can reduce the risk of security breaches and save your website from getting hacked.

For example, changing your website's admin password from time to time will prevent hackers from accessing your website's content.
Improves conversion: How can you expect conversion if people aren't staying on your website?

Lack of proper maintenance can slow down a website and your conversion rates may get hampered as a result. By regularly optimizing your website's speed, you'll be able to turn the table around.
Measures website performance: Regular maintenance checkup gives you a decent idea of how your website performs. You can measure different statistics and understand where you need to improve. If you don't care about maintenance, you won't know what your website lacks.
Search Engine Optimization: Ranking on Search Engines, especially Google, is vital for getting people to find your website. Websites with technical and speed issues don't perform well in search engines. Thus, there's no alternative to performing WordPress maintenance tasks.
Grows your business: Online businesses primarily depend on their website for growth. If it's not well-maintained, users will eventually lose trust and your business's growth will be impacted. Therefore, website maintenance is a must!
WordPress maintenance checklist for healthy and secure websites
Now that you know just how important website maintenance is, it's time to get started with your WordPress maintenance checklist. Remember, WordPress maintenance is not just a one-time thing. It's an ongoing process where you need to perform different maintenance tasks from time to time.
While various WordPress maintenance plugins can assist you with WordPress maintenance, you need to monitor and optimize some things on your own. Here are 15 tasks to perform to keep your website secure, fast, and user-friendly:
1. Take regular backups
Assume your website crashed and you've lost all the data. If you're a beginner, it's easy to panic knowing the trouble you will have to go through to build everything from scratch. Taking regular backups can save the day if such an accident happens.
Since WordPress doesn't offer any backup feature, you need to take care of it independently. There are plenty of backup plugins available in the WordPress repository.
If you upload content or change features of your website very frequently, you should consider taking backups a few times a week. On the other hand, taking backup once a month is enough if it's a static website.
Everest Backup is an essential WordPress plugin that helps ensure the health and safety of a website. It provides backup functionality for WordPress websites, allowing users to easily create and restore backups of their site's files and database.
This plugin is important because it protects against data loss, website crashes, and other unforeseen events that potentially jeopardize the functionality and integrity of a WordPress website.
2. Moderate comments
Comments are meant to add value to the content and help the users make informed decisions. If you allow comments on your website, you need to be selective about which comments you approve. Otherwise, spam comments will start contributing to your website's spam score.
While it's important to monitor comments, it can get difficult to maintain if you receive a lot of them. In such a case, you can use various anti-spam plugins.
Anti-spam plugins will automatically detect the real comments and allow them. All you have to do is check if the plugin is doing its job correctly and you can stay stress-free about spam comments.
3. Update WordPress, themes, and plugins
When there's an update available, the previous issues are fixed, and the new version is more secure and efficient. Updating your WordPress plugins, core, or themes can make your website more secure and faster.
If you are confused about whether an update will be compatible with your website, you can test it out on a demo website before applying it to your actual website. You can also switch to WordPress maintenance mode before applying the updates.
4. Test the features and forms
The biggest mistake website owners make is forgetting to test things from a user's perspective. Users are the ones who explore your website. It is your duty to ensure that they will enjoy a good experience.
You should check on the features you have added, the forms you have built for your users to fill up, the checkout process, etc., at least once a week. Because if you don't, you won't even know if they stopped working. For example, your WordPress forms may be going to spam.
You can avoid unwanted situations in the first place just by performing the regular maintenance task of testing out different features and forms.
5. Perform SEO audits
SEO is more important than any other factor for a website. If you don't spend some time weekly on your website's SEO maintenance, you are simply throttling down the growth of your business.
As a business owner, you should have a few questions in your mind:
How is the SEO performance of your website every week?
What's the condition of keyword visibility?
How keywords went up or down?
Have you lost rank position significantly for any specific keyword?
Now, how do you get the answers to all these questions? Perform SEO audits every week and apply the required fixes and updates. You will see a massive change in the overall performance of your website.
5. Check Google search console
Visibility on search engines, especially Google, is vital for a website because that's usually the primary contact point for most of your audience. But how can you do that if Google encounters an indexing issue on your website?
This is where Google Search Console comes in. If there's any indexing or crawling issue on your website, Google will send an alert in the Google Search Console. Then, you can check the details and fix indexing issues on your website.
7. Run tests to measure performance
The loading time of your website, user interface, and easy navigation are the things that help your website make more conversions. If you think you have taken care of these while building your website, hold that thought for a sec!
You need to measure the performance of your website to know if it is performing as it is supposed to. You may have optimized your website while creating it, but it won't stay optimized if you don't perform the necessary maintenance tasks.
8. Analyze the website traffic
Though many metrics and methods exist to understand a website's performance, analyzing traffic for specific keywords is the most common and acceptable method. You should observe how much traffic you are getting for specific keywords and which keywords need to be optimized.
Since rankings don't change overnight or over the week, it's best to analyze website traffic every month. You can use any analyzing tool to analyze the website traffic, but the most trusted one is Google Analytics.
9. Optimize the database
Your WordPress website is constantly storing data. Oftentimes, there will be plenty of data you can reduce. Over time, the database keeps getting bigger and starts making your website slower. That's why you should be monitoring the database at least once a month.
Optimizing the database means deleting redundant data, unnecessary media files, theme files, plugins, etc.
If you run a massive website that consists of a lot of data, performing these tasks might get hectic. You can use any database optimization plugins available in the WordPress respiratory.
Try Our Free Marketing Automation Plugin
Download our marketing automation plugin and start sending automated emails FREE!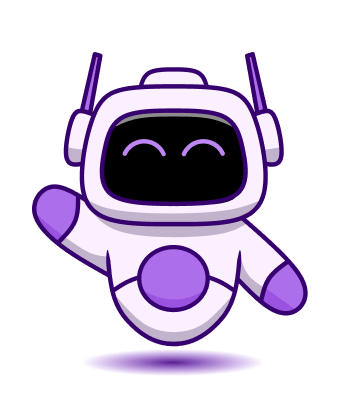 If you use email marketing to reach the leads you get through your website, FluentCRM can be an excellent option. It will optimize your database and help with email automation, sequencing, etc.
10. Fix broken links or 404 errors
Broken links or 404 errors can ruin your website's reputation within minutes. Most users instantly go back to Google and visit another website when they face a 404 error on a website. That's why fixing the broken links and 404 errors are undoubtedly a critical maintenance task.
You must understand that these two are two different things even though one leads to the other. Your website shows a 404 error when a user visits a link that doesn't exist. 404 errors don't necessarily show up when a link is broken, it can also show up if someone misspells a URL.
There are many plugins available to check the broken links on your website. You can also find your website's broken links using Google Analytics by searching "Not Found" in it. You should add information about what they should do when facing a 404 error page.
11. Change passwords regularly
You never know if someone has been trying to crack your website's password for days and is very close to succeeding. Many people use the same old password for years and suddenly discover that their website has been hacked.
It's better to change the password of your WordPress website at least once a month to be on the safer side. Try not to use the same password for every account. You can also add two-factor authentication to make your website more secure.
12. Scan for malware
As WordPress keeps getting more and more popular, hackers are developing new malware and viruses. You don't want your website to be harmed by them by any means.
That's why you need to take proper precautions by performing malware scans at least once a month. To perform the malware scan, you can use malware protection plugins.
13. Get new hosting (if required)
Most people don't care about hosting when they are at the initial stage of building their website. But over time, their website content, audience, plugins, themes, etc., increase, and the old hosting can't keep up with all this new data.
That's why you should check if you have exceeded the host's limits at least once a year. In most cases, the hosting companies will reach you and ask if you want to upgrade. But it's better to check on your own.
14. Run content audits
If you want to increase your overall SEO score and gain authority on Google, a content audit is the most important task to perform. The content you upload on your website slowly establishes its final rank. A yearly content audit helps you understand which content has performed better and which content you should repurpose.
While planning your content audit, keep these things in mind:
Ensure that you improve, repurpose and update the top-performing content on your website. This will help you to rank even in a higher position and bring more traffic to your website.
Delete content that isn't performing. You can also merge the best part of those contents with some other content.
15. Audit the plugins
Every time you add a plugin, your website gets a bit heavier. If you install too many plugins, your website's performance may get affected.
That's why at least once a year, go over the installed plugins and delete the ones you are no longer using. While choosing to install new plugins, it's also worth considering whether it's a trustworthy company.
Conclusion
Ultimately, you are the one who has to decide to perform a maintenance task depending on the website's condition. We hope this article helped you form your own WordPress maintenance checklist.
Now you know which maintenance tasks to perform to ensure the best output from your website. So be smart and wise while making decisions, and let us know in the comment section if you face any difficulties.