How to Choose a Hosting Provider: 5+ Key Considerations
Your website's hosting plays a key role, so much so that your potential leads might end up leaving your website because they've had an annoying experience.
Why?
Perhaps your website loads slowly or it simply doesn't provide a good user experience!
Your website's hosting dictates several factors such as uptime, speed, and performance. If your website fails to meet the standards for any of those, you risk losing your visitor, and potentially a customer if you're running a business site.
Wondering how to purchase a good hosting service?
Let us guide you through the process!
What is a hosting provider?
A hosting provider is a company that provides the technology and services essential to making websites and web applications accessible through the internet. They provide a range of hosting packages to meet customers' diverse requirements and manage tasks including operating data centers where websites' files and data are stored.
In order to have a successful online presence, you need a hosting service that guarantees 99.9% server uptime, provides key features like security and storage, and gives helpful technical assistance.
When deciding on a hosting service, you give that company the keys to your digital kingdom. They ensure your website is always accessible by providing the server resources it needs, such as bandwidth and disk space.
Your data and website will be safe from harm if you use a hosting service that takes security seriously. You can also get additional help from your hosting provider if you encounter any problems using their server.
Benefits of using a good hosting provider
We bet you'd love to get familiar with the benefits of finding the perfect hosting provider even before you put in the effort. There are many advantages to using a reliable hosting service for your website. And sure enough, we won't get to the main point if we write about it all.
So, here are some of the key benefits of using a good hosting provider.
Reliable uptime: Using a reputable host will make your website available to visitors at all hours. It reduces the likelihood of downtime and guarantees that your website is always accessible and running well.
Fast loading time: Website speed matters for SEO and customer delight. Good hosting providers use solid infrastructure and optimal server configurations to deliver fast-loading web pages, minimizing latency and enhancing performance.
Scalability: A solid hosting provider lets you extend your website as traffic increases. If your hosting provider offers scalable hosting options, you can adjust bandwidth and storage to manage rising demand without performance concerns.
Security: Website and data security is crucial. A competent hosting company protects your website and data with firewalls, malware scanning, and regular backups.
Technical support: Good hosting providers provide reliable technical help. Their experienced support team can assist you in solving issues, answering inquiries, and optimizing your website.
Subscribe to Our Newsletter
Get our blog articles, tutorials, and informations delivered to your inbox!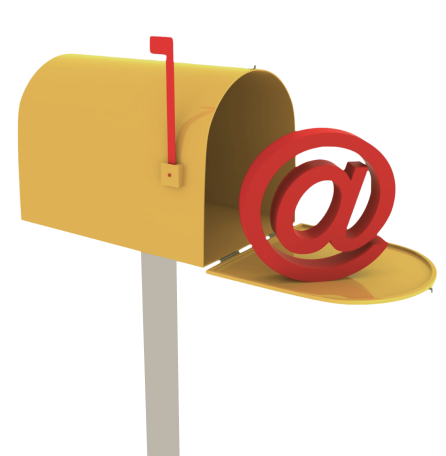 7 factors to consider when choosing a hosting provider
Now that the importance of selecting the right hosting provider is pretty evident, we'll jump right into the factors you should consider before choosing one. Though there are quite a few factors that need to be taken into consideration, here are some you must not ignore:
Figure out what you want
Think about the purpose of your current or future website, you should know precisely what you need before finalizing a hosting provider.
If you're confused, start by asking yourself the following questions:
What type of website are you going to build?
What's the purpose of your website?
How much traffic do you see your website getting after a certain period?
How much space will your website need for its files, databases, media, etc?
Answers to these questions will help you understand your ideal hosting provider. You'll probably need thorough research, patience, and effort, but figuring out exactly what you need early will assist you in the long run.
Go through different reviews
You may learn much about a hosting provider's quality and reliability by reading reviews from previous customers and industry professionals. Read testimonials and decide based on how others have described the service's performance, reliability, support, and overall satisfaction.
It's important to read both positive and negative feedback to get a whole picture of how consumers have felt. Consider how people have rated load time, uptime assurances, user-friendliness, and support availability. And if you get a positive vibe from the reviews, go ahead and get that hosting!
Get the right package
Hosting companies often have a variety of plans and packages available. Think about what you need and what each plan offers and doesn't. Things like data transfer rates, disk space, authorized domains, email accounts, and database compatibility are all important aspects to consider.
Pick a plan that works for your needs to avoid spending on unnecessary features or being held back by lacking ones. Scalability is another feature some hosting companies offer, allowing you to upgrade your plan as your site expands.
In order to ensure your website can withstand rising traffic and resource needs, you should check out each hosting company's scalability options.
Storage and bandwidth
Storage space and bandwidth are two of the most important factors to consider when choosing a hosting service. Storage refers to the space where your website's files and data are stored(e.g. images and videos), and bandwidth is the amount of data transferred between your website and the website visitors within a certain period.
Some hosts provide unlimited storage, while others offer specific storage limits. Determine your storage needs based on the type and size of your website's content.
Bandwidths are categorized into two categories, primarily named metered and unmetered. Metered bandwidth sets a monthly limit, potentially leading to restricted access if exceeded. Unmetered bandwidth allows unlimited data transfer.
You can estimate your monthly traffic by analyzing various factors like monthly visitors, and page views, or even using various tools like Google Analytics. To ensure optimal performance, choose a hosting option with 50% more resources than currently needed.
Here's an example explaining how to calculate your bandwidth requirements:
Let's say the average web page of your website is around 2MB, and nearly 4 thousand monthly visitors visit at least two pages. The calculation will be 4000 x 2x 2= 16000 MB or, in other words, 16GB.
You should get at least 50% higher capacity considering future growth —making it 24GB/month.
Speed and optimization
The whole point of being cautious about choosing a hosting provider is to make your website load fast and perform efficiently.
In order to get your desired speed and optimization, the first thing you need to look for is whether your chosen hosting provider has servers in multiple locations. A hosting provider that offers multiple server locations can ensure better speed for your users across the globe.
Additionally, look for a hosting service that integrates seamlessly with a content delivery network (CDN). CDNs consist of distributed data centers worldwide and optimize content delivery, irrespective of user location.
By leveraging a CDN, you can provide faster and more efficient access to your website's content.
Finally, there are various tools to test the speed of a hosting provider. But which metrics should you consider while testing a server?
Well, you must focus on these two following metrics:
Time to first byte (TTFB): This measures the time it takes for a browser to send a request and receive the initial byte of the page. Google recommends aiming for an ideal estimate of 200 milliseconds or less.
Component loading time: This metric evaluates how quickly a server loads cached content. Ideally, the content should take only a few milliseconds to render.
Security
Who wouldn't be worried about storing their data and files on someone else's server? That's why it's understandable if you are concerned about the security of your web hosting provider. And if you are not, you should be.
But what should you do?
Well, start with selecting a reliable and well-recognized hosting provider. Don't fall for the traps of lucrative offers and end up with an untrustworthy provider. But having a good reputation alone won't ensure the utmost security.
You should take key security features like SSL certificates, firewall protection, backup features, etc, into consideration as well.
SSL certificates encrypt data transmitted between your website and users' browsers. Firewall protection safeguards your website from unauthorized access and malicious attacks.
And needless to say, regular backups save your website from crumbling in case of any data losses.
Try the customer support
Regardless of the hosting provider you choose, you'll need customer support from time to time. Technical issues can arise anytime, so you must ensure your hosting provider provides excellent support 24/7.
Before finalizing the hosting provider, assess the hosting provider's support options, such as live chat, phone, and support tickets.
On top of that, you can explore the hosting provider's knowledge base, documentation, and community forums. These resources can be valuable for self-help and troubleshooting minor issues.
Subscribe to Our Newsletter
Get our blog articles, tutorials, and informations delivered to your inbox!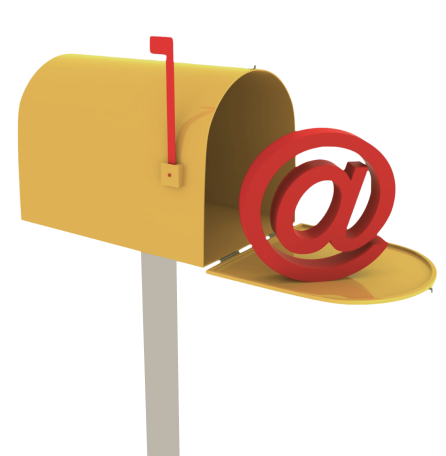 Conclusion
There's no alternative to having a website if you are running a business or want a strong online presence for your personal branding. You'll always need a great hosting provider to have a great website.
We hope you found this blog helpful in enlightening you about what to consider before choosing one. If you're not sure which hosting options to consider for your next website, consider reading our curated list of the fastest WordPress hosting providers.
We wish you all the best with your next website!