Fix Formidable Forms Not Sending Email in 4 Simple Steps
When a visitor or lead willingly fills out your forms, they expect at least a welcome email from you. An instant welcome email leaves a positive impression in their minds and opens up a new line of communication for you.
But how would it be possible if your Formidable Forms isn't sending emails properly?
Don't worry!
It's a common issue that many WordPress users face, and you can easily solve it with a few simple steps. Continue reading this article to solve this problem completely and permanently. You can use the below table of content to navigate easily.
Let's solve the Formidable Forms not sending emails issue once and for all!
Why do my Formidable Forms not send emails?
Formidable Forms not sending email issue can happen for various reasons. Before looking for solutions, it's ideal to comprehend the root of the problem. Here are the main reasons why emails are not being delivered to inboxes:
Problem with your web host
Most WordPress users encounter email not sending issues because their web host doesn't offer email hosting. On the other hand, some hosting directly blocks PHP emails.
If your hosting doesn't allow for sending PHP emails, your emails will go to spam. So, before running any other tests, check your web host's email-sending capabilities and make sure your WordPress emails aren't going to spam.
You can check this article for further assistance with WordPress emails going to spam issues.
Problem with your SMTP server
If you have already configured an SMTP service, inaccurate SMTP server configuration may be a major factor in email sending failure. If your SMTP server is not configured correctly, it will flag your Formidable Forms emails as spam and avert them from being sent.
To test your email sending capabilities-
Go to the FluentSMTP dashboard, select the 'Email Test' tab, and fill out the 'Send To' field with the user's email address. Now, click the 'Send Test Email' button.
You will get a notification that reads, "Great!" if your email was sent correctly. By asking the recipients personally, you can recheck it.
You can also check your email sending status by going to 'Email Logs.'
Problem with your Formidable Form
If you've performed the previous test and your server is set up to send emails, it indicates that the issue lies within your Formidable Forms configuration. In this case, you must adjust the form settings.
Subscribe to Our Newsletter
Get our blog articles, tutorials, and informations delivered to your inbox!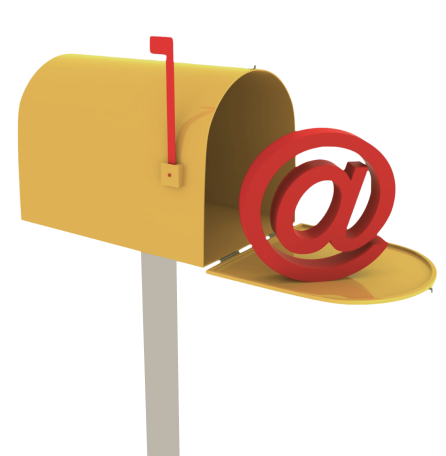 In the following section, we'll show you how to fix these types of problems.
Fix Formidable Forms not sending email issue
Before we get into the solutions for formidable form not sending emails, we hope you've already added an SMTP plugin to your site and your server isn't undergoing any email sending troubles. And since you're still having issues, we'll show you how to resolve the problem.
Follow the steps below to permanently resolve the Formidable Forms not sending email issue!
Let's get started!
1. Check your Formidable Forms
Let's start by seeing if your formidable form is working properly.
Go to the form page and enter a random entry.
Your form is probably working properly if you see a confirmation message or are rerouted to another page.
Now let's see if it works in Formidable Forms or not. Browse to your WordPress dashboard and select Formidable » Entries. This displays a list of all submissions for each form on your website. And you can see that submission here. That indicates that our Formidable Forms are functioning properly.
2. Enable Formidable Forms email notification
Formidable Forms will send you an email notification when someone fills out your form. If you aren't receiving these emails, your settings may be broken.
To enable this service-
Go to Formidable Form's settings. On the left, select the 'Actions and Notifications' option. Now enable the 'Send Email' option.
By default, Formidable Form will notify you via email at the address specified for your admin account. But you can change it as well.
Enter the email address you want to receive email notifications in the "To" field and replace the admin email there.
3. Install & use an SMTP plugin
An SMTP plugin is an optimal solution for resolving the majority of your email sending issues. Simply put, they are the cloaked blessing you have been looking for.
We recommend FluentSMTP.
Download the Most Powerful SMTP Plugin(100% Free)
Get the most powerful SMTP plugin for free and hit the recipient's inbox with your WordPress emails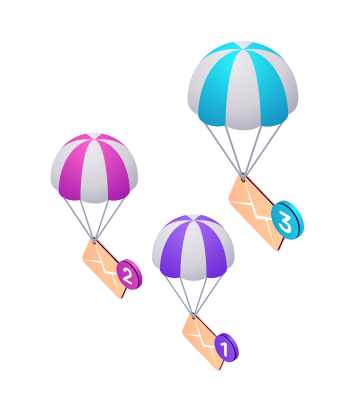 But why?
Because it includes all premium features and is totally free. Yes, you read that correctly —FluentSMTP is completely free!
On your WordPress website's dashboard, go to Plugin>Add New. Go to the search box and type FluentSMTP. Select the Install option. Once the installation is complete, you must activate the plugin by clicking 'Activate Now'.
Now is the time to make some major changes. Select one of the email service providers listed below.
We've chosen SendGrid as an example. Fill out the 'From Email' field, the 'Form Name', and the 'API Key' (which you can find by going to SendGrid Settings>API Keys). If there aren't any, click 'Create API Key'.
Remember that the From Email should be the custom email address you've verified with your domain. Finally, press the 'Save Connection Settings' button.
4. Check if your SMTP plugin works with Formidable Forms
We've made all necessary changes to resolve the email not sending problems. It's time to see if our SMTP plugin complies with the Formidable Forms.
To verify this-
Go to the 'dashboard' and select the 'Email Logs' option. Isn't your most recent entry listed there? Hurray! We've efficiently fixed Formidable Forms not sending email issues.
Wrapping Up
Although Formidable Forms is a well-known form builder for WordPress, issues can arise from time to time. Formidable Forms not sending emails is such a problem. But that doesn't mean we should abandon it. Instead, try to figure out a solution.
Remember that a problem is only a problem until we find a solution. And we hope you found this article informative.
Have a wonderful day!