Is .co a Good Domain? + Pros and Cons of Using .co Domains
Creating a new website is like beginning an exciting journey. And this journey starts with choosing the right domain. Are you looking for a good domain for your website but not sure which one to choose?
If so, you've probably heard about the .co domain extension and now wondering if it's the right choice for your specific needs!
This uncertainty has brought you to this article, where we will discuss everything about the .co domain, its advantages, and disadvantages. By the end, you will be able to take your decision wisely.
Let's get into it!
What is the .co domain?
Now, if someone asks you to guess what .co stands for, what would be your first assumption?
The majority of people will instinctively think of a "company" or "corporation". But accept it or not, the .co extension has no connection with corporations, businesses, or anything in between. This connection is because ".co" is often used as a second-level domain. For example, https://www.amazon.co.uk/.
The .co is well-known and worldwide recognized as a top-level domain (TLD). It provides you an opportunity as an individual, company, and organization to create a distinctive online presence.
Initially, the ".co" domain was closely linked with Colombian websites and businesses. However, its scope has now expanded when GoDaddy introduced it as an alternative option to the traditional ".com" domain in 2010.
The primary intention was to introduce the ".co" as an alternative option for legitimate businesses when their desired domain was unavailable with the ".com" domain. Over time, it has gained widespread recognition and is now considered one of the most prestigious international domains like ".com" ".net" and "org".
Subscribe to Our Newsletter
Get our blog articles, tutorials, and informations delivered to your inbox!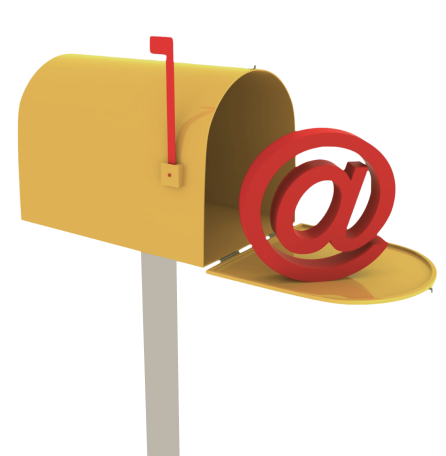 Is .co a good domain?
Whether a domain extension is "good" or not depends on different factors such as availability, brand association, domain security, search engine recognition, and more. So, now it's time to dive deeper and discuss all the aspects to find the answer.
6 key benefits of using a .co domain
Just like the .net, .org, or .com extension, the .co domain extension is a potential choice for any business with immense growth. It is recognized by search engines like Google as a top-level domain(TLD) extension, and suitable for global businesses.
Not only that, but because of its significant popularity, shorts, and memorable features many giant companies like Google, Apple, and Twitter all have .co domain extensions.
Let's take a closer look at this domain extension:
Global appeal
A .co domain provides freedom to expand the borders of your company to be globally relevant, without being leashed to any specific geographic location. If you ever plan to expand your company, you won't be stuck to setting up a country-specific domain that could easily confuse visitors from overseas.
Domain availability
Most .com domains are already taken. But here is the good news: choosing .co increased your chances of getting the desired extension because it's comparatively new and fresh. Thus, your chance of getting the desired name is substantially higher.
Short, sweet, and memorable
Do you remember your university's email address?
It was probably something like name@student.du.edu.au. But let's be honest, it's not the easiest to recall.
Now, imagine a domain that sticks effortlessly in your memory!
This is where the .co domain extension comes in. It's the ultimate choice of simplicity and memorability.
Furthermore, the beauty of the .co extension lies in its universality. Unlike .info, .mobi, and .org, domains that are more specific and narrowly targeted, .co domains are available for everyone and anyone can utilize them for their business.
SEO benefits
SEO is a common concern for anyone. So, you might be wondering if your .co domain has enough chances to rank.
But let us tell you the truth —a .co domain has the exact opportunity as other TLDs to rank in search engines and boost your online presence.
Additionally, shorter, simplified, and more concise domains are best practices for SEO. So you can ultimately see your SEO benefits by choosing the desired short domain that also aligns with your business.
Branding
Choosing a .co domain is a great way to enrich your brand identity. It's an excellent extension for any company to highlight its innovative and forward-thinking nature. With the .co domain, you can establish a powerful, unique, unforgettable online presence that will stand out in the crowded online landscape.
The .co domain is versatile and effortlessly aligned with different industries and businesses. Whether you own a software company, an e-commerce store, a creative agency, or a consultancy firm, the .co extension can seamlessly integrate with your brand name and strengthen its identity.
Geography based content
You can always utilize a .co domain for what it was designed for. .co domain is not only restricted to any specific types of content or any commercial use. Whether you are creating a website dedicated to showcasing a travel guide or any other geography-based website with a .co domain, there is no barrier.
Furthermore, it is important to note that the content and relevance of your website are more significant than the domain extension itself.
Subscribe to Our Newsletter
Get our blog articles, tutorials, and informations delivered to your inbox!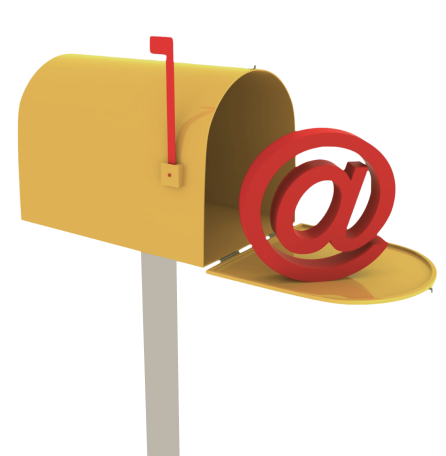 Disadvantages of using the .co domain
Every brightest star has its shadows. From that point of view, the .co domain has many advantages that do not mean it doesn't have any downside. So, when you considering using the .co domain, it is necessary to be aware of its shadows as well.
So let's take a look at its disadvantages:
Confusing with .com: Most people mistakenly assume that a website's URL ends in .com. And it leads to difficulty finding the site they are looking for. Moreover, many people might type .com out of habit even if they know to type .co.
High price: The .co extension aimed to prevent bulk domain name purchases, in order to reduce domain speculators. .co domains are costly compared to .com domains.
Lack of prestige: Another issue is that .com domains have long been standard as a top-level domain extension —creating a perception that .co domains are less prestigious. This can create difficulties for companies to attract top-tier employees, investors, or partners.
Potential for confusion with other ccTLDs: Other .co-based country-code top-level domains (ccTLDs), such as .co.uk, and .co.jp could be confusing. Users may struggle to identify the location of a website or web address and it can be challenging for companies to establish specific regional presence or target clients in a certain area.
Difficulty in organic search visibility: With the .co domain, you need to ensure that there isn't a competing .com brand with the same name. Since users frequently start by typing .com, they may end up on a different website if another company has a similar name to .com.
Not well-known: The .co domain may not be as well-known or recognized as .com, which could create it more challenging for businesses to build trust and credibility with potential clients.
Is .co safe?
After reading about some disadvantages of using .co, you may be wondering if the .co domain is secure or not. Our answer is —yes, the .co domain is just as secure as other domains.
However, when it comes to determining the safety of a .co domain, several factors need to be considered:
Domain registry: The .co domain registry is managed by .co Internet S.A.S. (Colombian Company). It is a subsidiary of Neustar Inc., a reputable domain registry operator. Neustar has a strong track record in managing domain registries, which makes the .co domain more credible and reliable.
Trustable registration policies: .co Internet S.A.S. has strong registration policies for .co domains where a registrant needs to provide accurate and up-to-date information during registration. This helps to prevent deceptive activities and ensures a certain level of trustworthiness.
Recognized and established: The .co domain is globally popular and recognized. Many reputable companies, organizations, and individuals use the .co domain as an alternative to .com domains. It shows that it is trusted and accepted within the online community.
SSL certificate: An SSL (Secure Sockets Layer) certificate is crucial for website security and .co domains can implement SSL certificates —ensuring secure communication between users and their websites.
The safety of a .co domain is not inherently different from other domain extensions. It depends on the actions and intentions of its registrants.
By following best practices such as verifying the reputation of websites, looking for SSL certificates, and practicing online security measures, you can ensure a safe browsing experience regardless of the domain extension.
.co vs .com: which is better?
Ah, the battle of two top-level domain extensions —.co vs .com!
It's like a battle of two superstars —like Leo Di Caprio vs. Tom Cruise…like Messi vs. Ronaldo!
Let's break it down!
The .com has become interchangeable with widespread recognition, trust, and credibility. It's been around since the beginning of the digital era and is most popular for commercial websites. It is well-established in the domain extension world.
But wait!
We have the scrappy underdog, the .co domain extension as an alternative to the traditional .com domain extension. It's like a breath of fresh air when all catchy .com names are taken, offering you a chance to find your desired domain name.
So, which is better?
If you crave the fascination of tradition, .com is your reliable partner. It's the classic choice, a symbol of trust and familiarity. However, there is a possibility that the .com domain you want is already taken.
In this case, the .co domain extension is an easy and effective solution. Many businesses and commercial companies have gotten worldwide recognition with the .co domain extension. It's shorter compared to other extensions gives you to keep your website URL concise and sharp.
Subscribe to Our Newsletter
Get our blog articles, tutorials, and informations delivered to your inbox!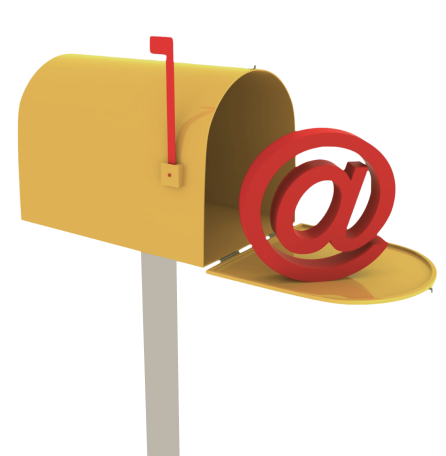 When comes to online security, the .co domain stands shoulder-to-shoulder with other domain extensions. There is no doubt about it. And finally, Google recognizes .co as a top-level domain. With successful SEO strategies, your .co website can surpass the .com website and help you to build a strong online presence.
Thus, the .co domain extension can be an exciting option for all types of businesses and individuals.