5+ Best WordPress Questionnaire Plugins
Using a questionnaire plugin to get important information from participants regarding a specific topic is an excellent approach. There is an opportunity to ask a mix of close-ended and open-ended questions and encourage the participant to elaborate.
You'll be overwhelmed by the number of questionnaire builder plugins when you look for them in the WordPress plugin directory, but how to pick the best one?
In this blog, we've covered 5 versatile WordPress questionnaire plugins that can be utilized for multipurpose use like creating quizzes, polls, surveys, user forms, assessments, tests, etc., as well as their features and functions.
Ready?
Let's begin!
Why should you embed questionnaires on your website?
When it comes to getting feedback from your customers or visitors, nothing beats a WordPress questionnaire. It is the best method as you can get an unlimited number of results. This allows you to drill down and find out more about what people like and dislike about your service and products.
Quizzes are one of the most engaging ways to boost your site's visitor count and user engagement. When you post a survey or a quiz on your website, you are encouraging people to spend more time there. As a result, this will lead to an increase in user engagement time and improved search engine rankings.
You can also use quizzes to build your email list. The following are some of the most significant advantages of including quizzes on your WordPress site:
Quizzes boost user interaction on your website, resulting in a lower bounce rate and improved search engine rankings
It allows a user to engage and participate in some manner, which they also like
As they'll remain on your site for a longer period, they may end up signing up for your email list, clicking on advertisements, or even purchasing items
Quizzes also assist customers in learning more about your company, not only from reading but also by playing quizzes
The average quiz has a 33.6 percent lead capture rate. Consequently, they also help in collecting leads
What features should you look for in a WordPress questionnaire plugin?
There are a few things to think about before you choose a questionnaire plugin. The points are as follows:
1. Ratings and reviews
Before purchasing a questionnaire plugin for your WordPress website, don't forget to go through authentic reviews and ratings. People who use these plugins usually write honest reviews about their user experience. You can easily find those reviews on the WordPress repository or wherever the plugin is up for sale.
Always seek a review that covers all of the key features of the plugins and make sure it meets your needs. When it comes to ratings, you should aim for a plugin with at least a 4-star rating.
Additionally, you can look for the desired plugin on Google or any other search engine and read third-party website reviews. This will help you to get a more thorough understanding of the functionality and performance of the plugin. This way, you can also get the detailed information you're looking for.
2. Functionality
Remember to thoroughly check your plugin's features and functionality before deciding to use one. When it comes to questionnaire plugins, you should look for:
Its ability to generate unlimited quizzes
If it lets the user include texts, images, videos, and gifs in both questions and answers to make the quiz more engaging and interesting
You should be able to track the quiz results using insightful analytics
It should let you add social media links to emails
Whether it offers conditional logic or not. With conditional logic, the participant will get a different question based on the prior response
If it creates well-optimized quizzes for all platforms.
3. Support and maintenance
Always go for a plugin with a dedicated support system that is ready to answer your question or help you promptly whenever you face a problem. Also, don't forget to see if the plugin is frequently updated and if new features are added regularly.
Always do research on the plugin's support policy before purchasing it from a third-party website. You can also contact the plugin's developer to clarify any concerns you have about the support policy.
The best WordPress questionnaire plugins in 2021
You might be saying, "Enough of explanations, show me the plugins?"
We're in that stage now. So here are the best WordPress questionnaire plugins you can use:
Fluent Forms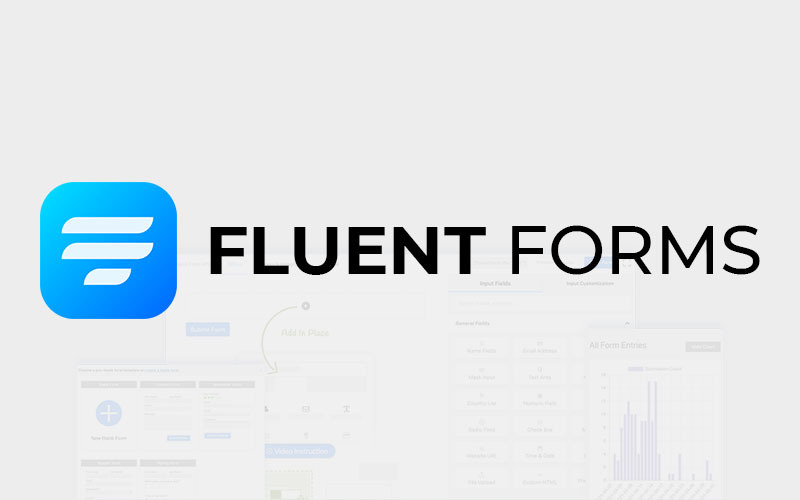 Fluent Forms is one of the most versatile WordPress form builders available in the market. It includes a simple but powerful drag-and-drop form builder that allows you to develop forms that are more than just contact forms. It comes with a number of useful form templates, or you can start fresh with a blank form to create your quiz.
This form builder offers you several great features for building your quizzes and questionnaires. With this WordPress form builder, you can create questionnaires with multiple-choice, radio buttons, comments, checkbox fields, and so on.
Moreover, the conversational form could be a great addition to your tech stack to help you collect data and give you an edge over opponents. This way you get to know your audiences better and provide services that are required to make your business bloom.
Pros of Fluent Forms:
You're not restricted to a module that doesn't allow you to add media. Most of the questionnaire plugins lack this kind of functionality
Offers powerful features like conditional logic, multi-step forms, multiple-choice field, calculated fields, custom notifications, email integration, etc.
You and the participant both get a notification email after completing the quiz or survey successfully
Based on the survey replies it creates charts to better understand the data
Multiple options to secure WordPress forms from spamming like reCAPTCHA (V2 &V3), honeypot, Akismet, restrict users, etc.
Provide you with the option to export data as CSV, Excel, ODS, or JSON files as per your need. So that you can further analyze the data on different platforms and make the right decision.
Cons of Fluent Forms:
This WordPress plugin has no downside
Thrive Quiz Builder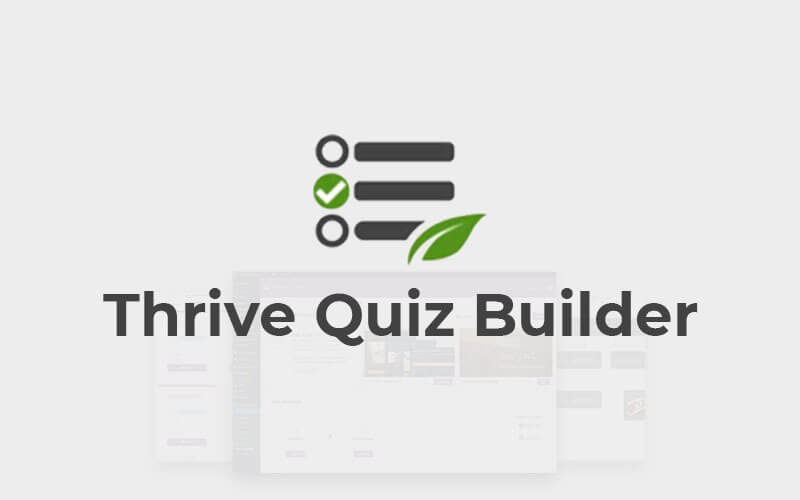 In terms of functionality, Thrive Quiz Builder is perhaps the most extensive plugin on this list, with many behind-the-scenes ways to aid you to increase your email list with segmented subscribers. It mainly focuses on viral-type quizzes, such as personality and trivia tests. You can create four types of quizzes with this plugin.
Thrive Quiz builder offers the nicely designed quiz builder of any plugin on this list. It's not the most efficient way, but it's the simplest approach to making complex quizzes.
Pros of Thrive Quiz Builder:
Drag and drop quiz builder
Your quiz has multiple choices. And, for personality quizzes, the flexibility to weigh responses differently is a nice feature
You can also add photos in both your questions and responses, as well as build dynamic result pages based on how people respond
Integrations with renowned email marketing platforms and the option to ask people to submit information before taking a quiz
Detailed analytics for the quiz and A/B testing for result pages.
Cons of Thrive Quiz Builder:
Only a few quiz types are available
Only limited to WordPress. You can't build quizzes for social media platforms directly
Thrive Suite is the only way to get this plugin.
WordPress Quiz Maker Plugin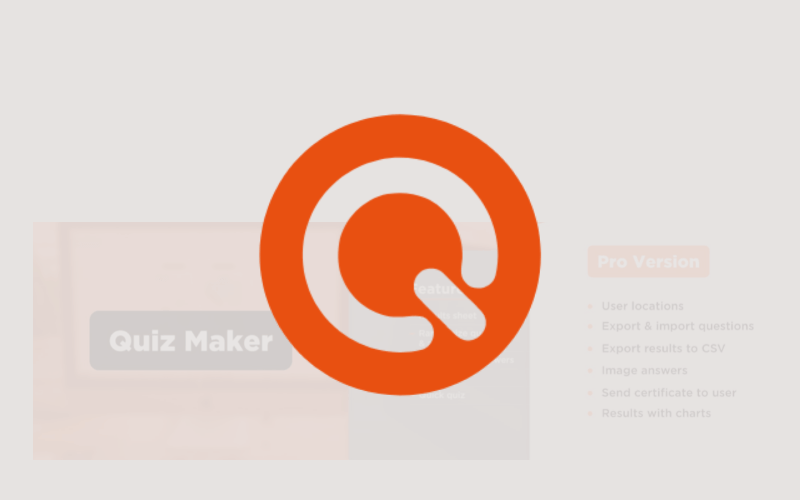 The Quiz WordPress Plugin is one of the best tools for building different types of quizzes, including personality tests, multiple-choice quizzes, trivia quizzes, IQ tests, assessment test quizzes, scored quizzes, diagnostic quizzes, BuzzFeed quizzes, yes-or-no quizzes, fun quizzes, trivia quizzes and other types of quizzes even if you are not a tech-savvy.
The WordPress Quiz Maker Plugin allows you to design quizzes with various style options. You can even add some images both to the quiz questions and their answers.
WordPress plugin for Quiz comes with great features to make your experience better and to provide your users with amazing quizzes. You can even add a timer to your quiz for preventing cheating and also make users aware of the time they have.
Quizzes created with the Quiz WordPress plugin are also a great lead-generation tool and a great way to collect data about your users and enlarge your email list.
Pros of the WordPress Quiz Maker Plugin:
Must-have, powerful features: logic jump, export, and import questions, copy content protection, show message according to result, schedule quiz, etc.
Opportunity to add images both to the question and answer
Various types of questions: checkbox, radio, dropdown, number, short text, date, text
Both the admin and the quiz taker receive an email notification
You can not only export and import questions but also export users' results in CSV, XLSX, and JSON formats
Present your quiz results with amazing and eye-catching charts for making them more understandable and clear
Cons of the WordPress Quiz Maker Plugin:
As the WordPress Quiz Maker Plugin comes with different customization options which are generally considered a strength, having too many options can also be a weakness. Users may become overwhelmed and confused with too many customization options —leading to frustration and abandonment of the plugin.
Quiz and Survey Master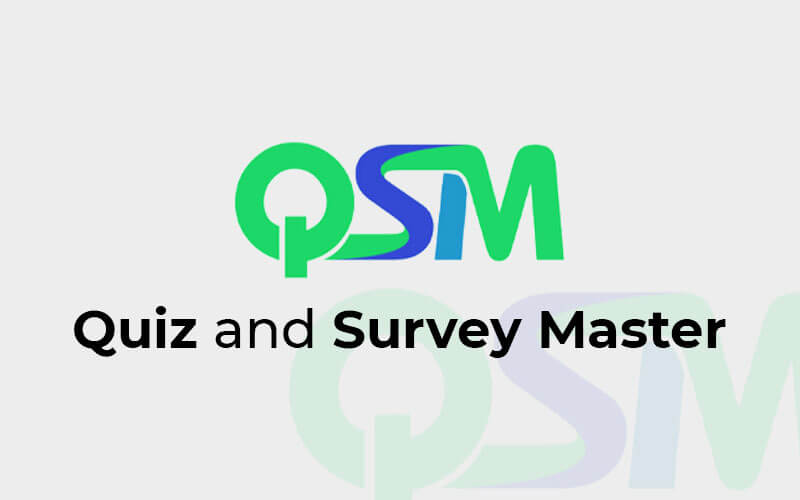 The Quiz and Survey Master plugin has enough positive ratings and reviews to catch the sight of many people. To design your quiz and surveys, this plugin provides you with some excellent features. It comes with a simple layout that includes radio buttons, comments, and checkboxes.
You can add a timer if you don't want people to spend the whole day on it, and the plugin also allows you to insert media within the questionnaire. There's also a premium plan, or you can just purchase the premium add-ons.
Pros of Quiz and Survey Master:
You can add media files to the quizzes. Such as images, videos, gifs, etc.
If a timer is enabled, the user will see it on their browser tab in case they leave the quiz
After completing a quiz or survey, the user gets an email
You can choose which features you want to pay for instead of the whole premium plugin
Mailchimp integration, landing pages, reporting, and export results are just a few of the premium features available
It includes intriguing features such as user hints and login requirements.
Cons of Quiz and Survey Master:
The premium plan is quite pricey
The plugin may conflict with your theme from time to time, causing issues with how it looks.
WordPress Viral Quiz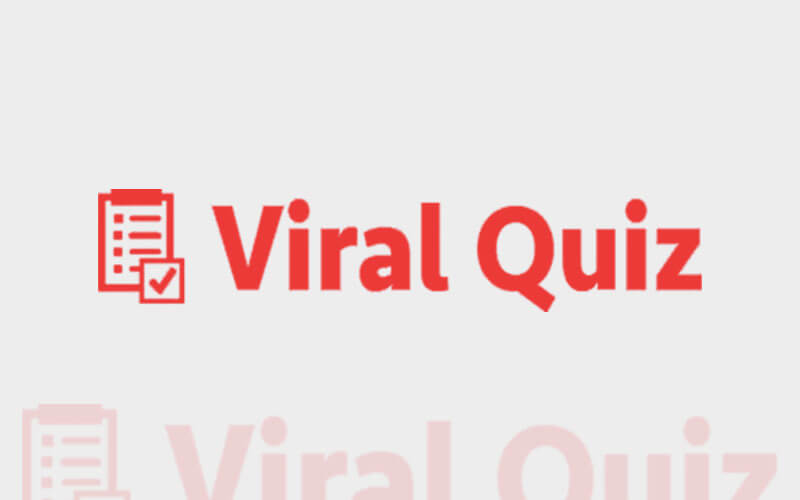 WordPress Viral Quiz does exactly what its title suggests; builds viral quizzes for your WordPress site. It's a simple quiz plugin that comes with two categories of quizzes: personality and trivia tests. It's developed for websites that want to build similar-looking quizzes to BuzzFeed.
Since the plugin's UI is based on WordPress, there is no visual editor, and if you want to customize the styles, you'll have to upload your own CSS stylesheet. However, this plugin truly shines when it comes to growing your membership count, page views, social shares, and ad revenue.
Pros of WordPress Viral Quiz:
It features an email subscription module built in to help you attract more people to sign up for your newsletter
You can generate both personality and trivia quizzes. Personality tests are popular on Facebook, while Trivia quizzes are popular on Twitter
If users want to see quiz results, the plugin offers a widget that asks them to post on social network
You can look at the quiz's stats to see how it's doing
To earn more profit over time, place adverts around the quiz and activate the refresh browser function
Cons of WordPress Viral Quiz:
You're narrowed to BuzzFeed-style quizzes. If you're looking for something other than personality or trivia tests, seek elsewhere
Although the developers promote these features extensively, many visitors will find the forced social sharing and browser refreshing to be inconvenient
Marketing tools are available after a user finishes the quiz. So, you won't be able to do things like request an email address before users begin the quiz
Doesn't support some well-known email marketing services.
Quiz, Poll, & Survey by Opinion Stage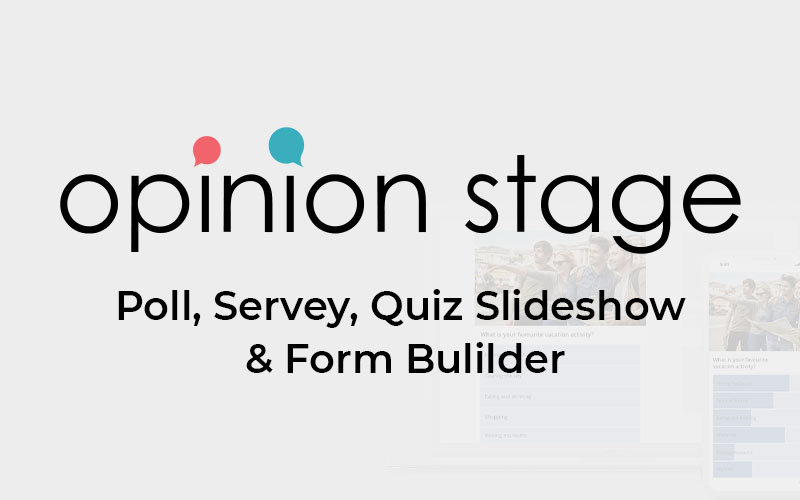 Seeing the long-bodied name, you can already guess what this plugin does. The Quiz, Poll, & Survey by Opinion Stage helps you create quizzes, surveys, polls, slideshows, and forms. It's also a good choice for quick blog quizzes, but you can also design something more professional with it.
Generating Facebook, Twitter, and other social media quizzes that are a big hit. The plugin gathers leads from social media through a lead form and aids you in selecting quality leads. The data it collects gives you the opportunity to understand your customers better and shape your business according to their choices.
Pros of Quiz, Poll, & Survey by Opinion Stage:
Include engaging buttons and eye-catchy media to all your quizzes
Add surveys, slideshows, and forms to your quizzes to make them more engaging
Make more money by putting ads in your quizzes
The questionnaire plugin is highly responsive and builds quizzes that are optimized for several screen sizes
You can modify the fonts, colors, and quiz sizes
This WordPress quiz plugin is available for free
For your convenience, the developers have gathered a list of the most popular quizzes.
Cons of Quiz, Poll, & Survey by Opinion Stage:
Only trivia and outcome quizzes are available
You must register through a third-party website, which makes the setup process a little more complex.
Which one is your best questionnaire plugin?
To conclude, WordPress questionnaire plugins could be an excellent way to collect data from your website's visitors. You don't need to waste a lot of time and money hiring developers. Questions concerning your business or consumer satisfaction are acceptable.
We highly recommend Fluent Forms. This WordPress plugin is an all-in-one performer. With this plugin, you can not only build engaging and interesting quizzes but also can build interactive forms, survey forms, car loan calculators, and many more.
Since this one form builder gets your job done, why go for multiple plugins? Simply grab Fluent Forms and see how everything becomes easier for you!
We hope this article helps you choose one from a lot of WordPress questionnaire plugins. If you've chosen one, let us know why you've chosen it and how it's helping you!
Cheers!