If you have a free Gmail account, Google will have published your app in Testing mode. So your Gmail integration may stop working every week. You may also see the message Token has been expired or revoked.
To fix this issue, you need to do the following:
Publish your app #
To publish the app, go to https://console.developers.google.com/. From the 0Auth consent screen option, click on PUBLISH APP button and confirm the setting.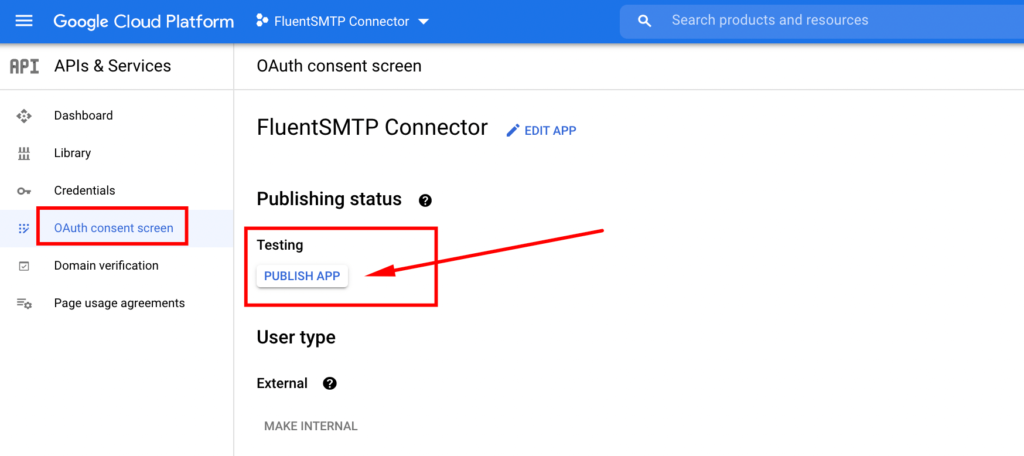 Re-Authenticate #
Edit your Gmail/Google Workspace connection by clicking on the pencil icon.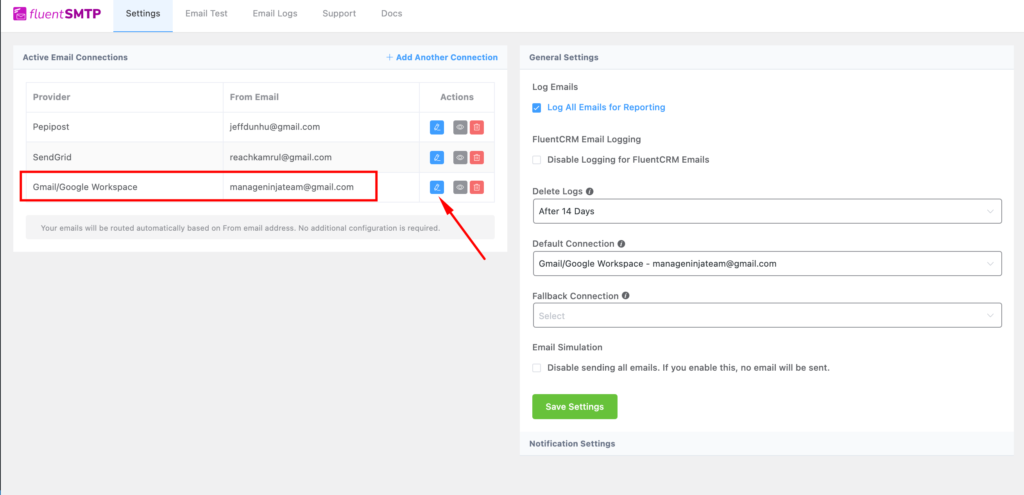 From the edit connection window, click on the "Click Here" link as seen on the screenshot.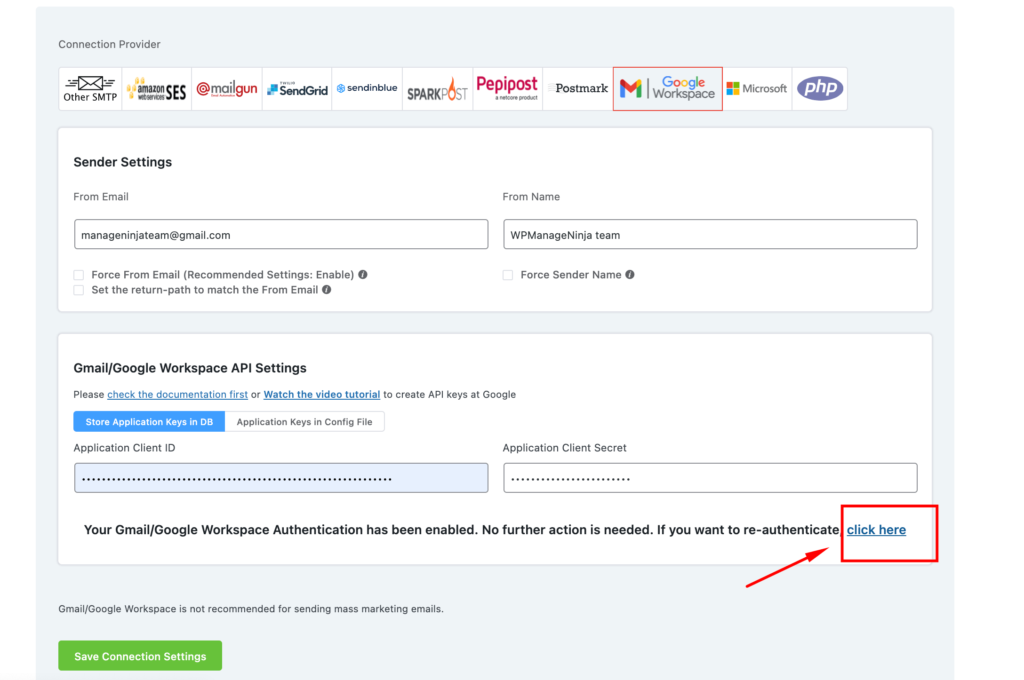 Now, click on Authenticate with Google & Get Access Token button.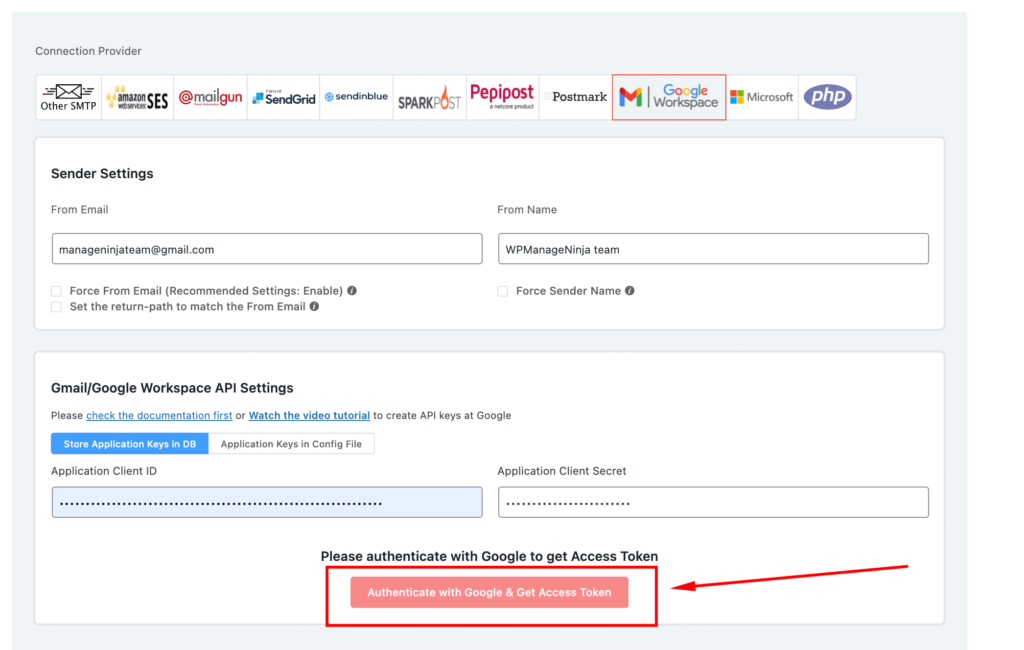 A new tab will open and here you need to allow some access:
Select the email.
As your created app is a local app, google can't verify it. Dont worry about the notice, click on Advanced option.
Click Go to connector (unsafe) option.
Check the Manage Drafts and send emails option and confirm your choice by clicking Continue.
Copy the code by clicking on the copy button at the right side.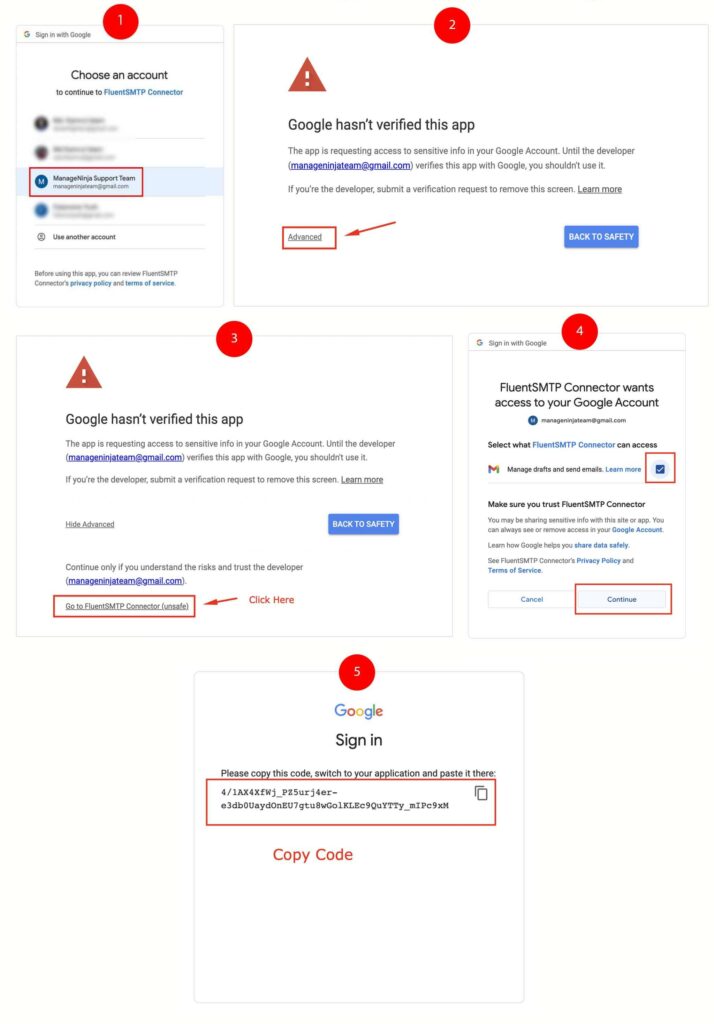 Update Access Token #
Now paste the code (that you just copied) in the Access Token box.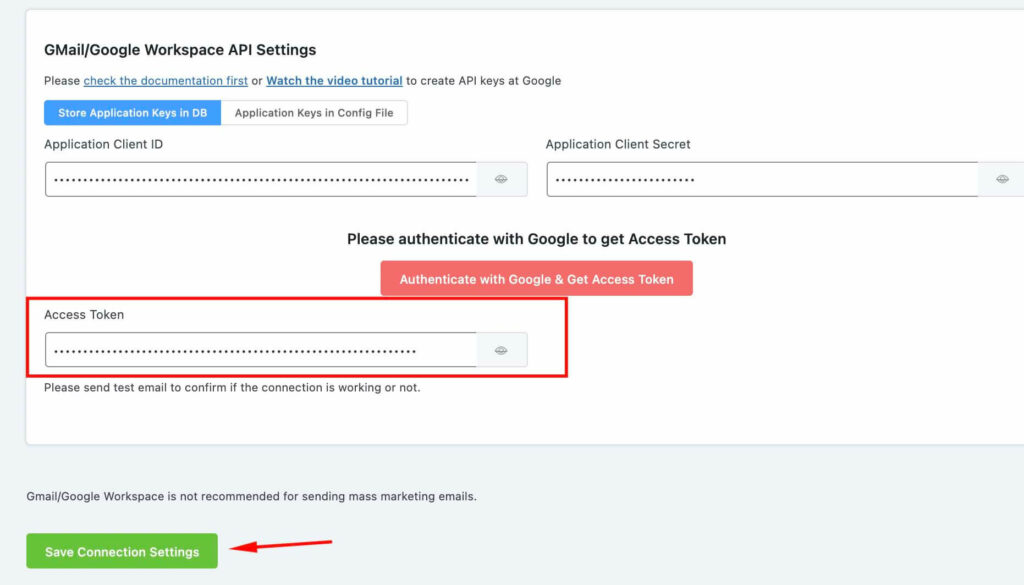 That's all! Your GMAIL connection should work fine from now.