WordPress uses PHP mail() function to send all emails which aren't configured properly with many web hosting providers even many hosting providers also disabled it entirely to avoid abuse. In both cases, WordPress emails will not be delivered to users.
Fluent SMTP has native API integration with most of the SMTP service providers. Fluent SMTP native integration providers are:
Some of those are freemium services and some are paid, cost will vary based on number of emails you send.
Using SMTP Service From Your Host #
Most WordPress hosting providers offer email services for the domain you host with them which means you can create email accounts associated with your own domain name like name@example.com. Create an email account first if not already done to use SMTP from your host.
After creating an email, you are ready to use it in WordPress. But before using your hosting SMTP, you need the following information from your hosting provider. Check the documentation section of your host's website about how to get the SMTP info. Surely there will be a guide but If not, you should contact the hosting support.
SMTP Host for your email address.
SMTP Port for secure login.
Now go to your WordPress dashboard and click on Settings => SMTP to configure the Plugin Settings. If you haven't set up any SMTP driver yet, you will see all of the available drivers listed below from where you need to select Other SMTP.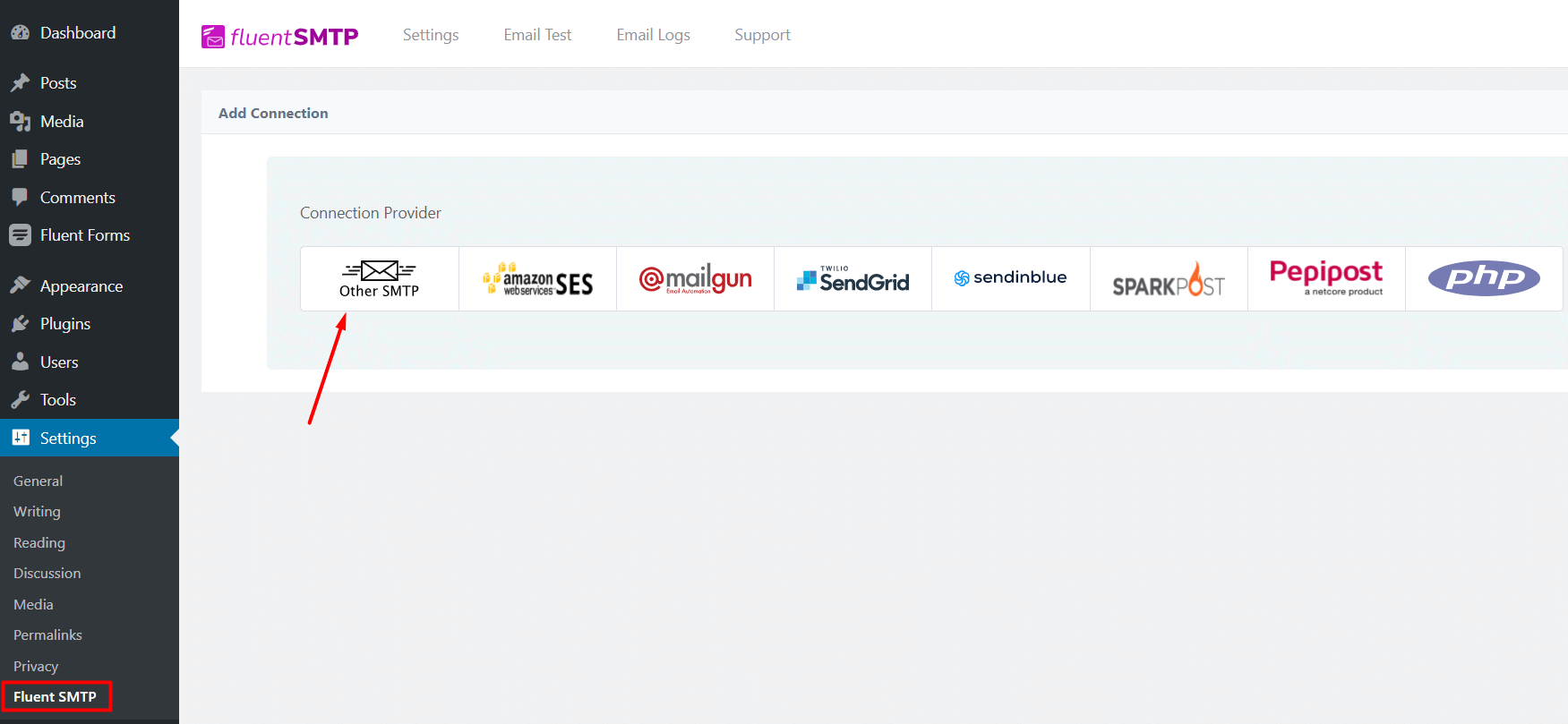 If you already have one or multiple SMTP driver setups and now you want to add another SMTP from your host also then go to the Settings Tab of Fluent SMTP and select Add New Connection. Now again all the available mailers will appear from where you need to select Other SMTP.
After selcting Other SMTP, you will need to configure some settings including Sender Settings and the SMTP Server Settings.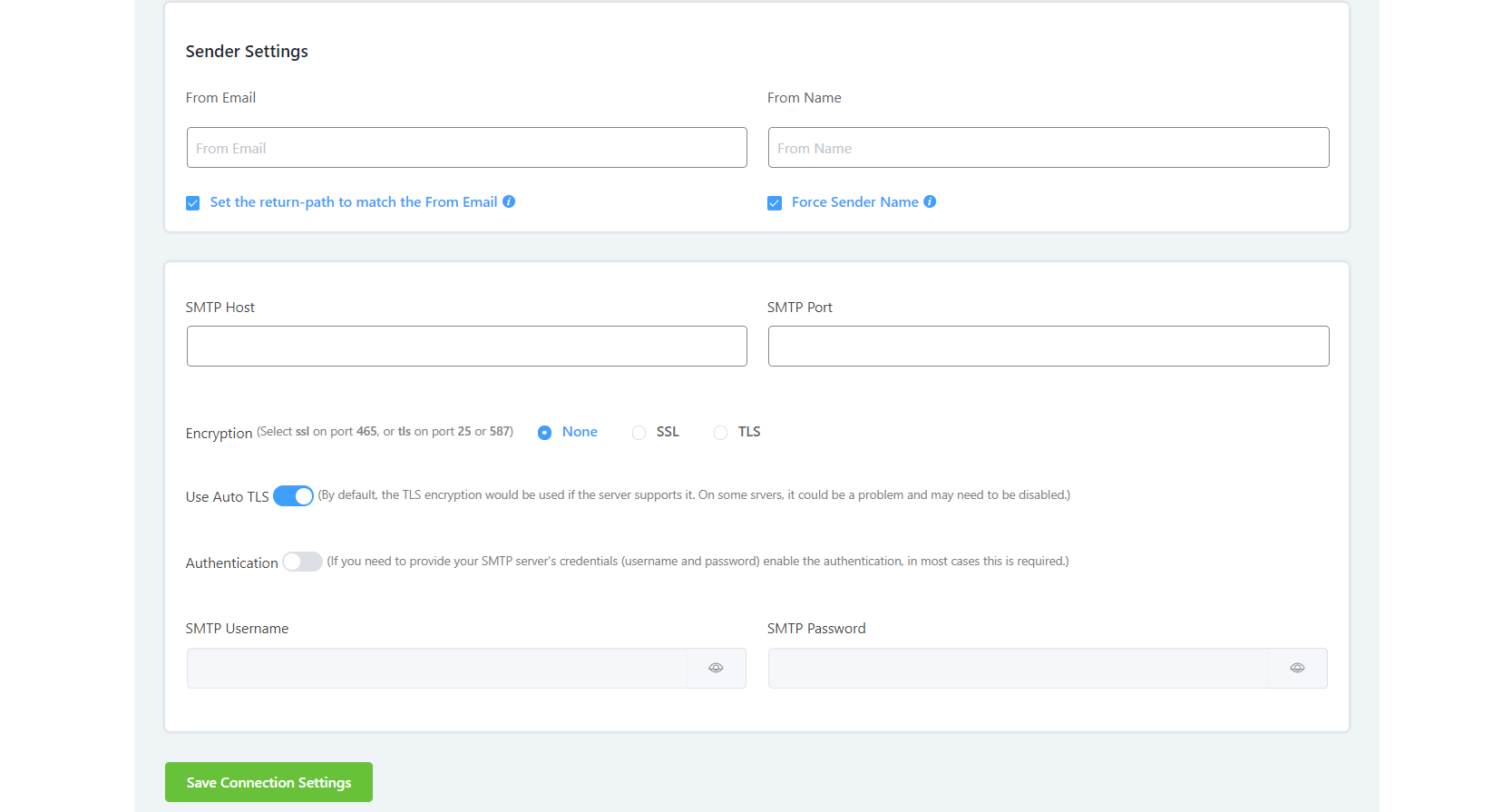 Sender Settings #
From Email: The "From Email" is the email address that will be used to send all WordPress emails. Check the box to set the return path to match the from. The Return Path indicates where non-delivery receipts or bounce messages are to be sent. If unchecked, bounce messages will be lost. With this enabled, you'll be emailed using "From Email" if any messages bounce as a result of issues with the recipient's email.
From Name: From name can be anything you want. You can use a combination of your name and company name. For example, I would choose something like "Jafor From WPManageNinja" where Jafor is the name and WPManageNinja is the company.
the SMTP Server Settings #
SMTP Host – The SMTP host address provided by your hosting company.
SMTP Port – This is the port used by the outgoing mail server. Select SSL on port 465, or tls on port 25 or 587
Encryption – The encryption method of your mail server. Select ssl on port 465, or tls on port 25 or 587.
Use Auto TLS – By default, the TLS encryption would be used if the server supports it. On some srvers, it could be a problem and may need to be disabled
Authentication – If you need to provide your SMTP server's credentials (username and password) enable the authentication, in most cases this is required.
SMTP Username – This is usually the email address you are using to send emails
SMTP Password – This is usually the password for the email account.